Globally renowned as the city of romance, Paris, France may seem like the last place on Earth to take your children. After all, their idea of a romantic gesture is sharing a wet lollipop with you. Thanks for that, tiny human. However, thousands of travellers make their way to this gorgeous city every year with their children in tow. Paris has a lot to offer family travellers, from interesting historical sites to see, to fascinating and fun attractions. Take a look at the top 10 places to take kids in Paris.
The Paris Catacombs
Museum of Air and Space
Luxembourg Gardens
Natural History Museum
Paris Aquarium Cineaqua
Musee du Quai Branly
Petite Train de Montmarte
The Conciergerie
Paris Science Museum
Paris by Mouth Food Tours
Kids + Paris. How to Make This Work.
1. The Paris Catacombs
The catacombs may not be something smaller children will enjoy, but they'll undoubtedly pique the curiosity of pre-teens and teens in your group that may find some of the other city sights too "child-oriented." The catacombs are open daily and boast an impressive amount of tunnels to explore, as well as literally millions of skeletons and skulls laid out in peculiar fashions.
The Museum of Air and Space is one of the oldest museums dedicated to aviation, so it boasts a massive collection of exhibits unlike anything your family has ever witnessed at an aerospace museum. This museum is a fascinating visit for all ages, but children will love the numerous aircraft carriers, aeroplanes, and exhibits that they can explore, touch, and experience. Blow their minds into the stratosphere. They will love it.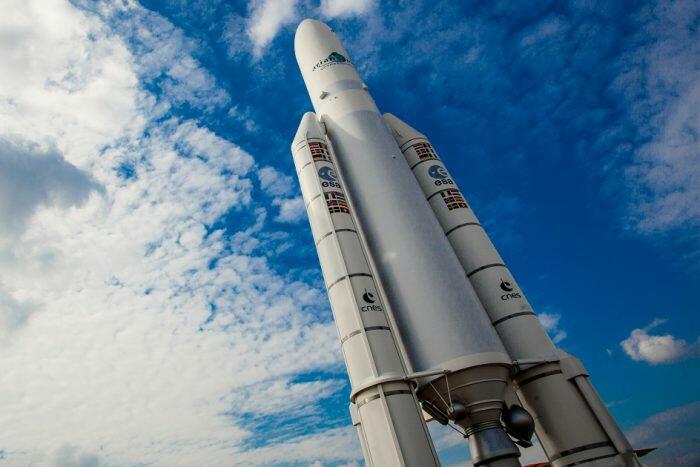 3. Luxembourg Gardens 
The Luxembourg Gardens are one of the most visited places around Paris for people with children because there is so much to see and enjoy when the weather keeps up. There's a marionette theatre that offers live puppet shows throughout the day, an old carousel, and an awesome playground. There is even a pond in the middle of the park, where kids young and old can sail little wooden boats around. Challenge them to a race, pray that the wind smiles on your tiny vessel, and gloat mercilessly when you win.
4. Natural History Museum
Located just east of central Paris, the Natural History Museum is a hit among children. You will find a butterfly display inside, an old-fashioned collection of prehistoric skulls and skeletons from various creatures, and many other things to learn about and explore. And just outside the museum is one of the oldest zoos anywhere in the area. Take your little monkeys to see their little monkeys.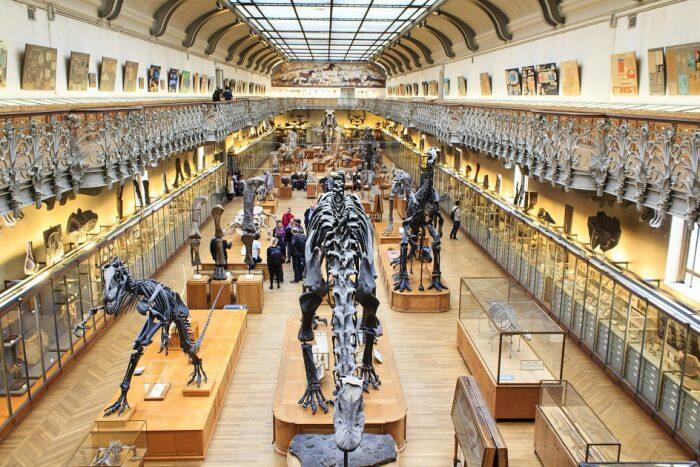 Boasting the biggest fish tank anywhere in France, the Paris Aquarium is one of the most popular family attractions in Paris. Take a stroll through this aquarium with your kiddos and get a look at more 500 exotic marine species, explore exhibits about sea life, and interact with sea creatures during feeding time. Kids will love seeing things like electric eels, ghost catfish, and seahorses, and parents will love all the knowledge their children reap during the experience. They might even get some peace and quiet too. One can dream.
Offering an incredible collection of objects from Oceania, Africa, and Asia, this museum is the only ethnographic museum in Paris. The cool thing about ]the museum is that it utilises video and music to keep children engaged in the exhibits. Kids will get to see and touch things like ancient treasures, exhibits on famous French explorers, and more.
Take an open-view ride of the hilltop district of Paris with your children in the Petit Train de Montmartre. You and your family will get a guided tour of some of the most noteworthy places, such as Sacre Coeur, a famous church in the area, or Moulin Rouge. Kids enjoy riding the train just as much as they will the views of Paris, and the ride is not all that long so little ones won't have time to get antsy during the trip. It's definitely one of the top 10 places to take kids in Paris.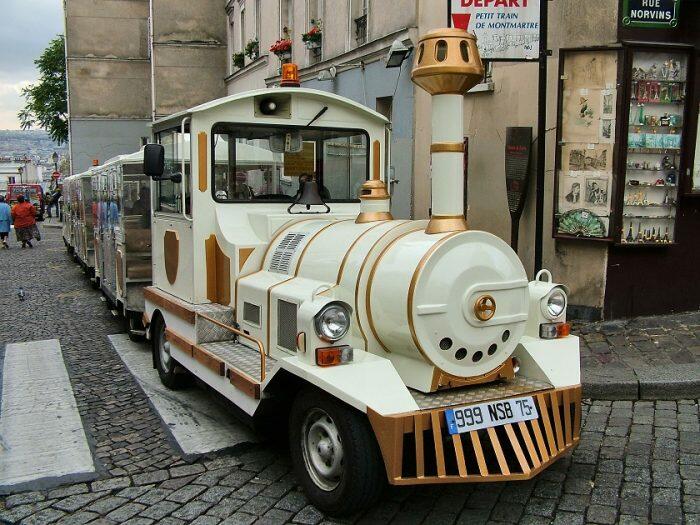 The Conciergerie is the remains of a beautiful royal palace built at the start of the 14th century. Thankfully, it's still a sight to admire today. Its tall towers and soaring peaks will mesmerise children, as they resemble a fairy tale castle.
The largest museum of science in Europe, the Cité des Sciences et de l'Industrie is an excellent place to take your children while visiting Paris. Hands-on science exhibits give little hands and minds things to get excited about, the planetarium has much to offer, and the IMAX theatre is something even the adults in your travelling group will thoroughly enjoy. The museum has specialised departments for children of all ages, including teens. So no matter how old (or grumpy) your kids are, there'll be plenty to distract them from their phones. 
10. Paris by Mouth Food Tours 
Food tours are excellent for the whole family, but they are also a unique way for kids to experience local cuisine. Introduce them to food in a way that they may not get to try it at a restaurant. The Paris by Mouth Food Tour takes place every day. It leads tourists on a stroll through Paris neighbourhoods to local eateries. Try some of the yummy treats around the area. Kids will get to try things like chocolate, pastries, and even juice at a wine shop.
There's our list of the top 10 places to take kids in Paris, but we'd love to know if we missed any of your favourites! Let us know in the comment section below. Bon soir!