Paris is the city of love for good reason. There's no shortage of romantic destinations and sights for you and your significant other to share a cheeky snog. But what if you want to arrange an extra-special destination for your first kiss? Perhaps you've been holding off until the moment is just right, or maybe you want a spot that heightens the romance — you stone-cold fox.
Whatever it is you're interested in or looking for, you'll find precisely that in Paris. There is no shortage of romantic locales to swap saliva in and around. Here are some of the best places to share a first kiss in Paris.
Not only the most famous museum in all of France but one of the most famous museums in the entire world, why not steal a kiss at the Louvre Museum? You'll know it by the glass pyramid, but there's so much to see and take in. Yes, the Mona Lisa will be flocked by tourists (show up earlier if you want her awkwardly staring at you while you take the plunge), but there are plenty of other works of art in the museum, so you'll definitely find some acrylic eyes to upset.
You don't need to pay a toll or fee to experience the Arc De Triomphe (although there are some tour and visitation options if you want a more extensive experience for a price). It's a beautiful construction that lets you walk about it, take in the sublime architecture and envision what it might have been like to walk through the arch hundreds of years ago. And then DO THE KISS. Your partner will love it.
In many ways the exterior of the museum steals the show. The breathtaking architectural styling with the river out front, it's a calm and peaceful destination. Take your partner there, and then say something about how their exterior steals your show, and move in for the kill you sly boots.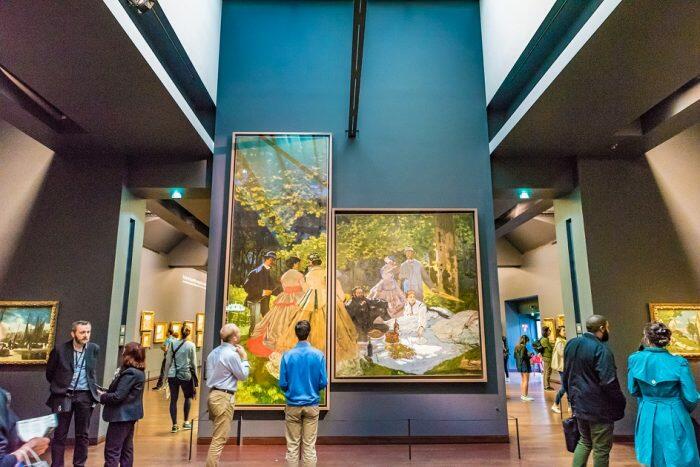 Tourists love the Eiffel Tower. For a structure that was supposed to be dismantled and taken down, it sure has stood the test of time. However, maybe you want a different view of the tower. Instead of standing on the ground, why not take the Bateaux Parisians River Tour, which will take you along the tower (and other great sights) while on the water.
From the Hall of Mirrors to the incredible museums scattered throughout the Palace of Versailles, this building showcases all of what makes Paris a truly remarkable city. You won't find anything else like Versailles anywhere else, so even if you don't have your first kiss here, it's well worth visiting. But don't chicken out. Do it.
Eiffel Tower
You can't really have a list of the top destinations in Paris for a kiss and exclude the Eiffel Tower. When you look at the tower, it's a simple framed construction. Realistically, when comparing it to the other marvels in Paris the design itself doesn't stand out. But it's more what it represents than what the tower is. And in many ways what it represents is so much more important. It represents Paris. It represents France. And it represents love. Here's a tip - tell your partner that they tower above your expectations, then touch your lips to theirs. That will definitely work.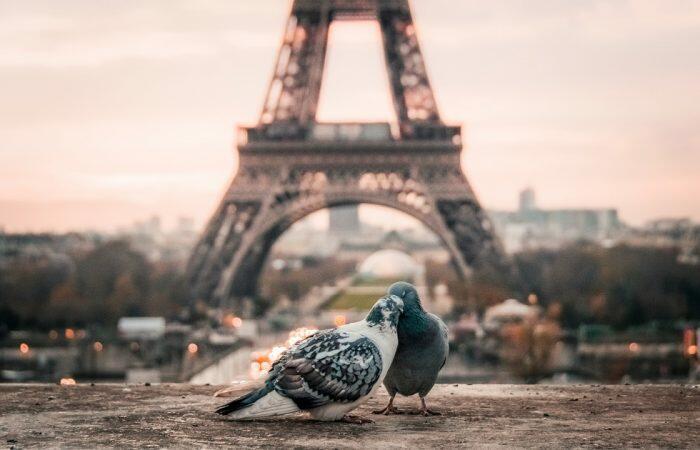 No, not that Pantheon, but this one is influenced by the original's Roman design fused with a French flair for architecture. It beautifully blends the best of both worlds, giving you a remarkable design and breathtaking experience.
Sadly, the cathedral did sustain substantial fire damage in recent months, so if you're planning a visit to Notre Dame in the next year or so you likely will not be able to enter the church. However, it will be rebuilt, so it's a matter of when not if. Hopefully, it won't take long, but when it's fully reconstructed, it'll once again be one of the best places to share a first kiss in Paris.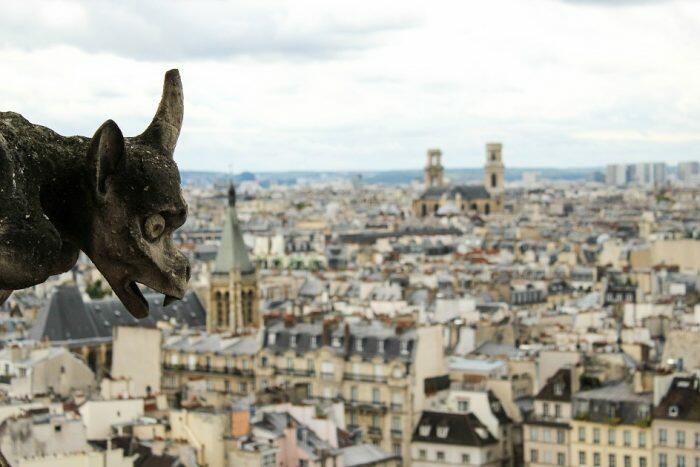 Perhaps you're not much of an architectural fan. Maybe you want to be among the birds and bees for your first kiss. If so, Abbaye Royale De Chaalis is the spot for you. Surrounded by woodland with plenty of green space, this is a beautiful destination to take your time, walk, and let the moment come to you.
Corner Coffee Shop?
There isn't just one corner coffee shop. And it doesn't need to be a coffee shop. It can be a candy store, a bakery, or anything else. Because the perfect first kiss destination is unique to you. So if the magic is there, take advantage. Don't put it off.
These are just a handful of the best places to share a first kiss in Paris. Ultimately you should wait until the moment feels right. Let the magic come to you, and then work your magic. Make it an unforgettable experience. You got this!