See the best that the impressionists have to offer with this Musée d'Orsay guide
This charming Parisian art museum is one of the best landmarks in the French capital, built in a converted railway station dating back to the 1800s with stunning architecture.
Its gigantic glass ceilings wash the impressionist and post-impressionist masterworks that line its walls with light, including those of Cezanne, Monet, Degas, Renoir, Van Gogh and more.
With so many pieces on display, it's hard whittling down which are the best to prioritize so we've made a Musée d'Orsay guide of our favorite pieces to help you out.
D'Orsay Museum's Photographic Treasures
The D'Orsay Museum isn't just about paintings. It boasts an impressive array of historical photographs, giving visitors a glimpse into the past. These photos, spanning from the early days of photography to the 20th century, offer a visual journey through time. This collection highlights the evolution of photography as an art form, featuring works from pioneering photographers who changed how we capture and perceive the world around us.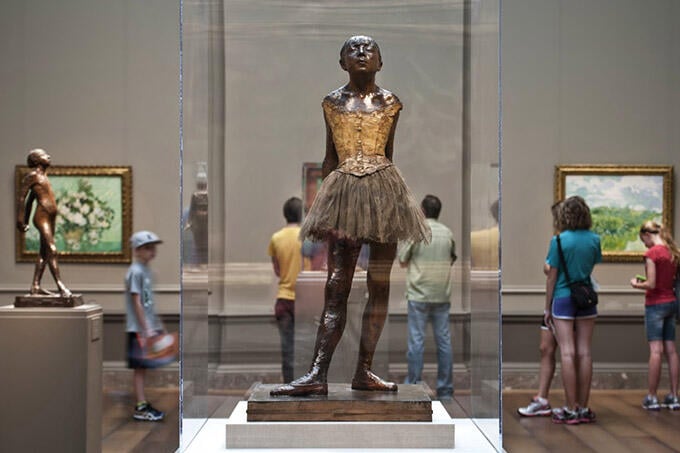 Small Dancer Aged 14
Edgar Degas, the self-proclaimed realist artist, created this beautiful bronze statue based on a young ballet student, named Marie. Dressed in a tutu and with a ribbon laced into her hair, this glittering sculpture is actually a replication of an original wax figure he showed in the 1880s.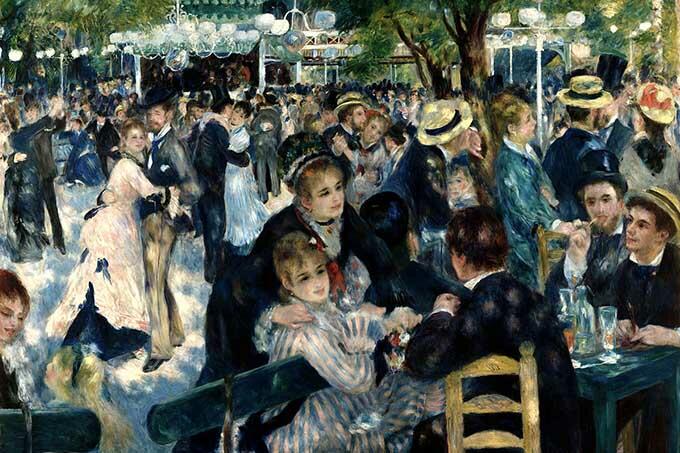 Bal du Moulin de la Galette
This vibrant painting by Pierre-Auguste Renoir bubbles over with energy and life. It depicts a Parisian scene and more specifically a bustling café in the trendy Montmartre district, as a spirited dance takes place in the background.
Like all of his impressionist works, the painting is evocative and for a moment you feel as though you can hear the conversations, music and laughter.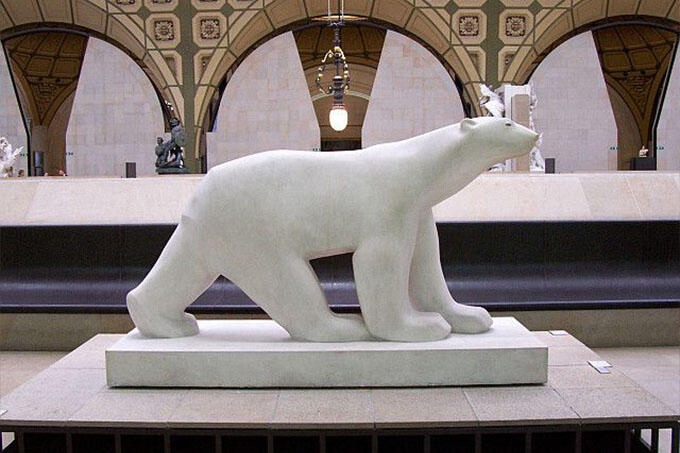 Image via Pinterest
Polar Bear
As one of the Musée d'Orsay's most iconic works, Polar Bear is one of the standout works in Francois Pompon's repertoire. While he was at one point an assistant for Camille Claudel and Auguste Rodin, it was the latter's expressionist works that inspired him to strike out on his own and create his animal-inspired works.
Eschewing realism, he sought to communicate the barest minimum of the animal and upon closer inspection, the animal begins to fade away - leaving only marble.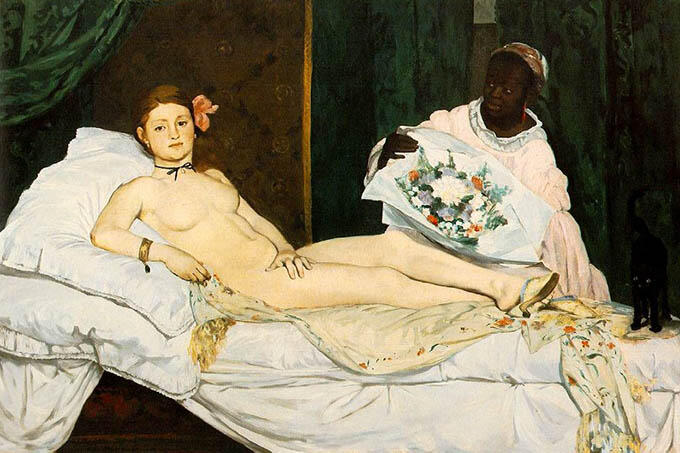 Olympia
Edouard Manet was a bad boy of the art scene and frequently turned the world on its head when he realized a brand new (and undoubtedly) controversial painting.
Olympia is one such piece and depicts a nude prostitute named Olympia, who looks calmly at the viewer and in complete indifference of her nakedness. This was a huge clash against the classical tropes of blushing virgins and highborn women in art, which ignited a huge conversation about the representation of women in art.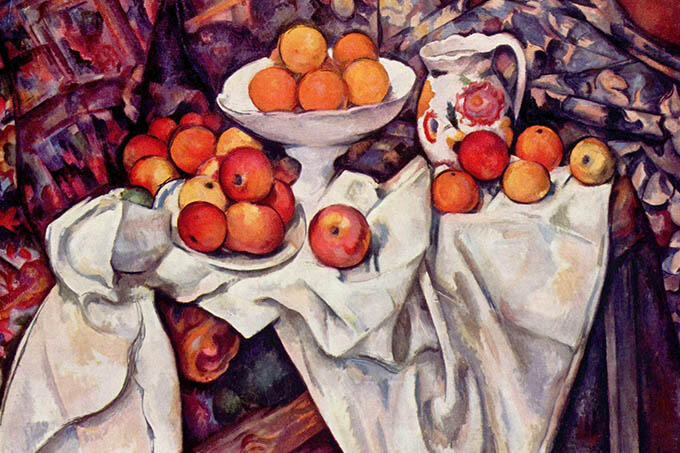 Apples and Oranges
Cézanne was a master of the still life and one of his greatest works named Apples and Oranges can be found in Musée d'Orsay. The oil painting depicts exactly what it says on the tin, with apples and oranges arranged on a draped cloth amongst crockery.
It's the colors, composition and a feeling almost akin to indulgence that makes the painting stand out amongst his still lifes.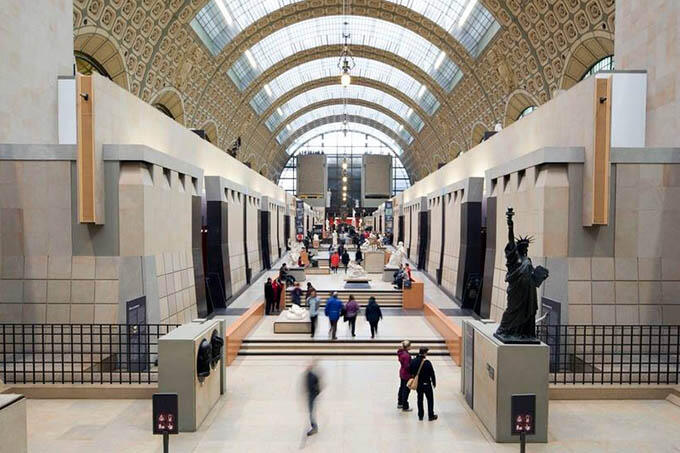 Image via Musée d'Orsay Facebook
 Photography Gallery
As one of the first serious photographic galleries in France, the Musée d'Orsay's collection is as significant as it is broad with over 45,000 images to see. Their permanent collection includes works by artists such as Pierre Bonnard, Henri le Secq as well as Edgar Degas who dabbled in the art form.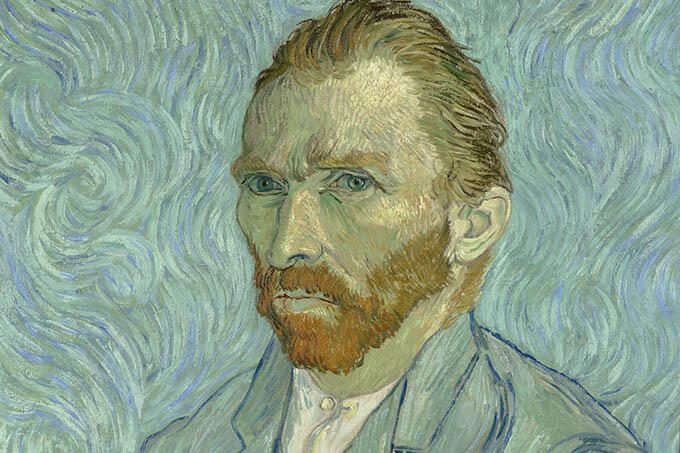 Self-Portrait
As one of the most memorable paintings from Vincent van Gogh's self-portrait series, van Gogh painted himself dressed in a suit against a swirling and disorienting backdrop. The sea of colors is absolutely mesmerizing, with pops of the artist's bright hair disturbing swirls of turquoise, green and blue, and communicating a sense of van Gogh's inner turmoil despite his genius.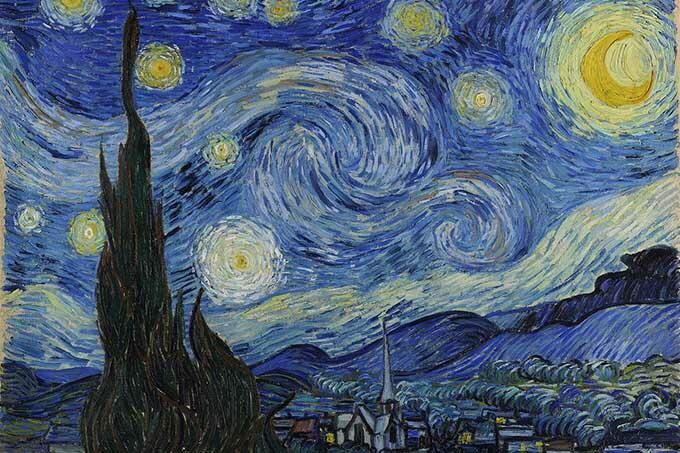 Starry Night
While the more famous of Vincent van Gogh's starry night paintings hangs in the MoMa in New York, this tranquil evening scene over the Rhone river came first. Unlike its dizzying counterpart, there's a beautiful stillness to this painting with deep blues and sparkling pale stars - bereft of the almost violent spirals and deformed shapes of his later iteration.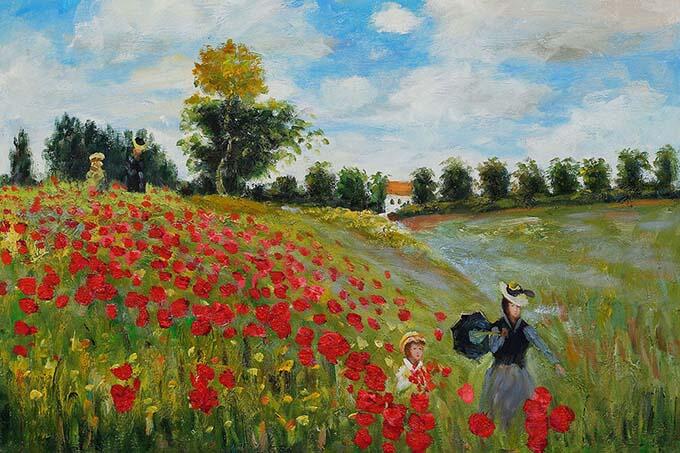 Poppy Field
This dreamy, peaceful landscape painted by Claude Monet is one of the artist's most famous works. Painted after he had moved from England to laidback Argenteuil, the impressionist artist produced vibrant colors to channel the spirit of a beautiful sunny day in nature.
The striking reds of wild poppies against a muted green background serve to make the piece all the more vivid, heightened only by the black and white figures slipping through the field.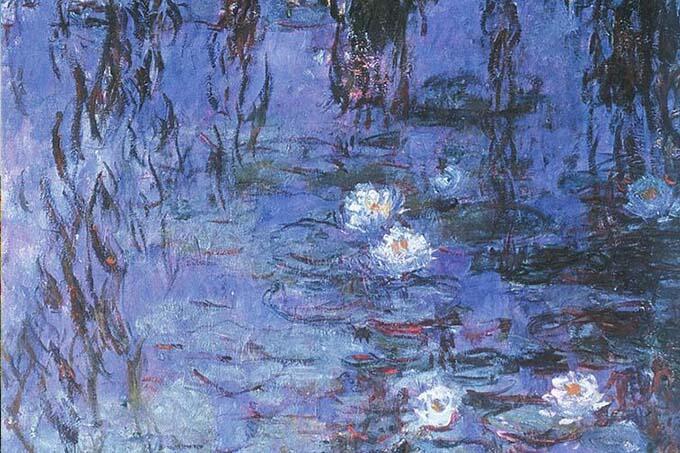 Blue Water Lilies
Monet was particularly renowned for his water lily works, which were based on the beautiful views in his sprawling garden where he fostered them. Unlike other works, he chose to zoom in on lily pads in water and manages to create a beautiful recreation of the scene despite the seemingly haphazard brushstrokes on the canvas.

Save on attraction admission
You can use The Paris Pass® to access the fabulous Musée d'Orsay as well as dozens of other top attractions in Paris. With the pass, you can make huge savings on combined admission vs. paying at the gate. Consider using your pass to pay a visit to this world-renowned museum and discover the treasures within.