Love, shame and plaster cast - here's 10 facts about Rodin you may not have known.
Auguste Rodin will forever be synonymous with The Thinker, a pensieve sculpture hunched over and tormented by his own thoughts, though it's just one of the structures that propelled his impressive career. Here's ten facts about Rodin worth knowing about before heading to The Musée Rodin, a beautiful museum dedicated to the artist's works.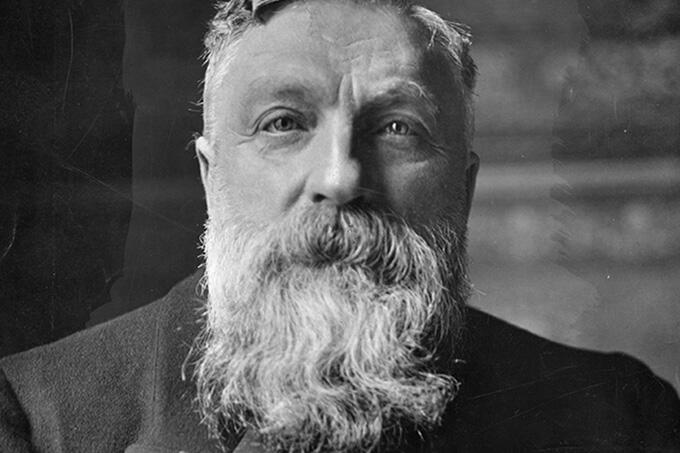 For a master sculptor, he actually had pretty bad eyesight.
Auguste Rodin was renowned for his terrible long distance sight, which actually made his early years in education a massive struggle. It was probably for the best that he didn't delve into mathematics or chemistry however, as he fell in love with drawing and other artistic pursuits - things in which his nearsightedness was actually a positive.
He tried a number of different things before becoming an artist.
It took a while for Rodin to commit to art full time, as he was first of all struggled to find formal training (for example, he was rejected by the Ecole des Beaux-Arts not once but three times). He began working as a commercial sculptor, but then had a change of heart when his sister passed away and joined the Catholic order - however a fellow priest encouraged him to pursue his art. After a little while, he was then drafted into the army during the Franco-Prussion war but didn't stay there long - his eyesight meant he couldn't stay for long.
Auguste Rodin only married the love of his life Rose Beuret a year before their deaths.
Auguste met Rose Beuret, a seamstress, at the beginning of his career when she began modelling for him. Although they eventually wound up having a child together (who Auguste never recognised), he ended up marrying another woman and only settled down with Rose three weeks before she passed away. They are both buried next to each other.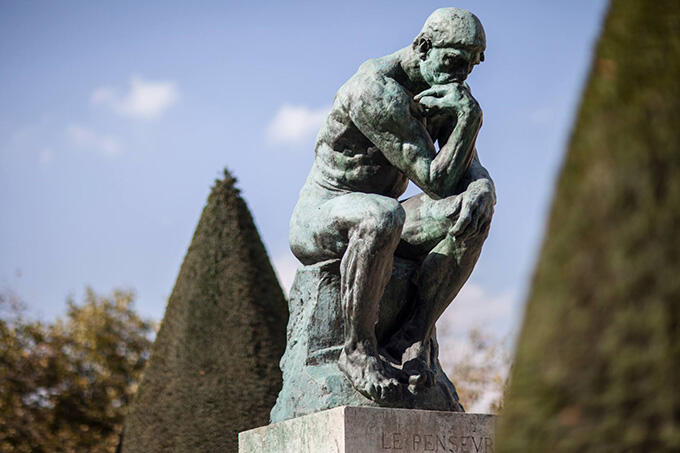 His iconic piece The Thinker was actually part of a larger structure.
As Rodin became more recognised in France, he was eventually granted an impressive commission to work on the French Ministry of Fine Arts, a brand new museum. He designed an elaborate entrance called The Gates of Hell, of which The Thinker would be its centrepiece - however the museum and the rest of the gate were never built.
Michelangelo and fellow Renaissance artists heavily inspired his works.
It's easy to see traces of Michelangelo influence throughout Rodin's work, with dramatic and artfully posed nudes dominating his works. In the 1870s, he in fact went to Italy to see the master's works and it cemented his passion for sculpture.
The Thinker has been copied many times across the world.
All over the world, copies of this iconic figure sit in museums and other public areas - some as big as six foot tall. It was due to a technological innovation called the Collas Machine, a machine which could copy the exact specifics of plaster casts and magnify them to scale, that we have so many versions of The Thinker today. In fact, The Thinker also sits over his grave in the Meudon cemetery.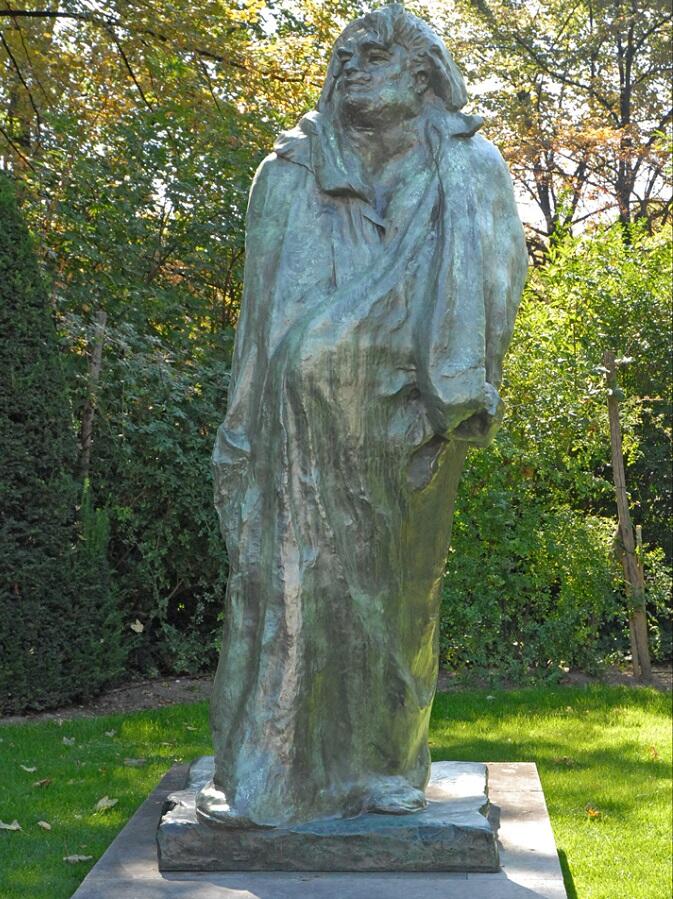 His modernist experiment Honore de Balzac was very controversial.
Rodin was commissioned to create busts of many famous people as his star rose, however his sculpture of Honore de Balzac for the Society of Men of Letters burst his bubble. He worked tirelessly on the sculpture for several years, casting as many as 50 versions of it, before he presented a modernist sculpture to the Society. They were outraged and Rodin was shamed by his contemporaries for it - he was so humiliated that he eventually paid the society for the statue and moved it into his own home. It's now considered a masterpiece.
One of The Thinker's replicas was destroyed in a terrorist bombing.
In the 1970s, a group of bombers targeted the statue at The Cleveland Museum of Art and strapped dynamite to it. While it didn't obliterate the entire figure, it did severely damage its legs and totally destroyed its feet - the bombers were never caught.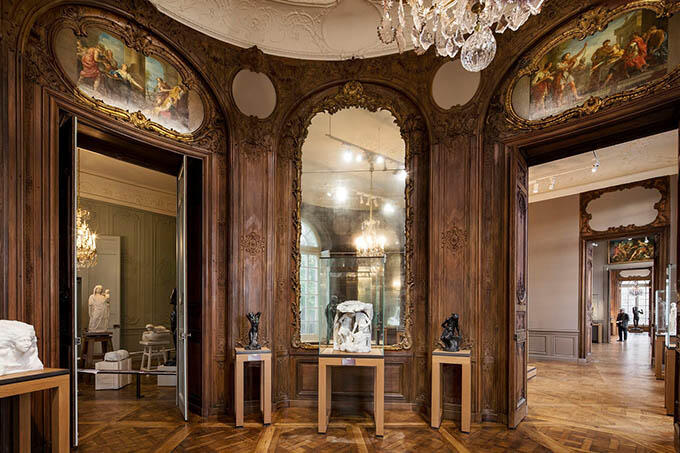 He moved into a hotel renowned for its creative guests.
In the early 1900s, Rodin moved into Hotel Biron and converted part of the ground floor into his studio. The hotel attracted an artistically rich clientele, with Henri Matisse, Jean Cocteau and dancer Isadora Duncan becoming his neighbours. When the hotel was due to be struck down, he saved the building by promising his estate to the French Government and after he passed away it was converted into the Rodin Museum in his honour.
Rodin fell in love with a fellow sculptor, Camille Claudel.
Although Rose Beuret would always be the love of his life, Rodin was briefly entangled in a romance with a 19 year old student in his sculpture class, Camille Claudel. Camille herself was an incredible sculptor and they influenced each other's works strongly - most notably, she was the original model for his sculpture The Kiss.