Go off the beaten-track with our guide to unusual things to do in Paris - perfect for the unique traveller!
If you've been to Paris before, you will have surely visited the Eiffel Tower, mooched around the Louvre and seen the Arc de Triomphe. You may think you've already seen lots of the main tourist attractions, but there is far more to the French capital city than meets the eye. The team at the Paris Pass have put together this guide of unusual things to do in Paris, to help you unearth a few hidden gems.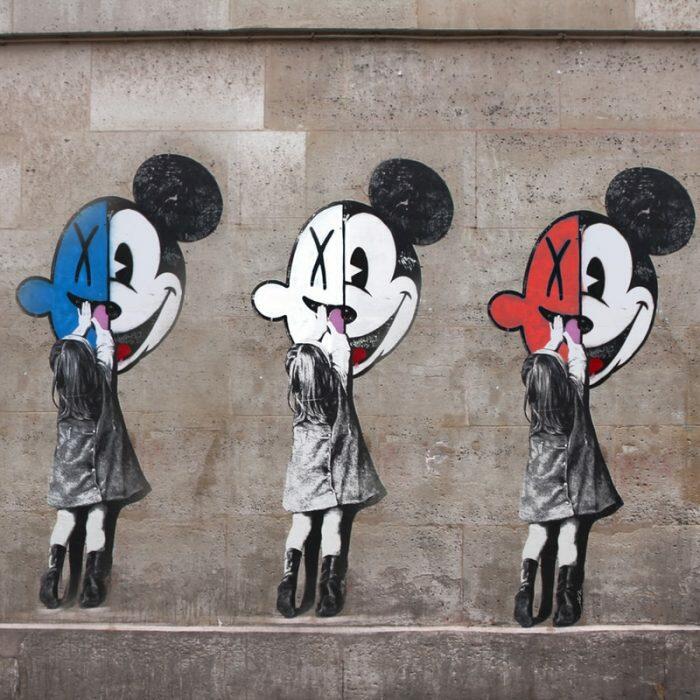 Street Art
There is art literally everywhere in Paris. Head over to the Canal St Martin neighbourhood to take in some street art: book a tour or simply mooch around the arrondissement, stopping off at a bar or restaurant for lunch (or maybe a picnic by the canal?).
Visit the Montparnasse Tower to get spectacular panoramic views of Paris. Look out over the beautiful city at night to see the twinkling lights glowing on the skyline.
Le Comptoir Général
Hidden away down a backstreet near the Canal St Martin lies Le Comptoir Général. Open day and night, this offbeat restaurant and bar feels like an art space. Spread across two huge rooms with a connecting smoking area, it hosts live music events, often with African artists. This is the perfect place for an affordable lunch of mezze or an African beer in the evening.
For a totally awe-inspiring experience, visit the Louvre after sunset on a Wednesday or Friday evening when the crowd of tourists has dissipated. Enjoy a much quieter and calmer stroll through the museum and get a clear view of the Mona Lisa in all her glory. The museum transforms at night with cellists and violinists performing in the grounds.

La Petite Ceinture
Now overgrown with greenery and shrubs, Petite Ceinture (or little belt) was once a functioning railway. Built between 1852 and 1869, it transported people and goods around the city. This twenty-mile circular railway was abandoned in 1934, but sections of it are now open to the public to explore. Take an afternoon to wander along the railway line and admire the many species of plant and wild flowers that thrive there.
Musée de Montmartre
Hidden amongst the houses is the Musée de Montmartre: a small museum that explores the history of the neighbourhood and its transformation from quiet village to urban bohemia. Don't forget to stroll through the adjacent vineyard too.
Definitely unusual and worth a visit: the Paris Sewer Museum offers tours of the sewage networks and their remarkable 700-year history. As well as history buffs and engineer, this will appeal to fans of Les Miserables.
Belleville
If you want to avoid crowds of tourists, then check out Belleville. This neighbourhood is popular with local artists and is packed with bohemian types. With an array of culture, this area is also home to a wide range of African restaurants and Asian shops.
Roman Ruins
Scattered throughout Paris lie hidden Roman ruins including baths, a coliseum and sections of walls and pillars just waiting to be explored. Head over to Arènes de Lutèce in the Latin Quarter to see the remains of an amphitheatre that seated over 15,000 Romans.
Canals and Waterways
If you've already enjoyed a tour of the Seine, consider going further afield to visit the Marne, one of the major tributaries to the Seine. Hire a boat or pay for a boat tour for an agreeable day out.
Tombées du Camion
This weird and wonderful shop lies tucked away down one of Paris's many alleyways. Tombées du Camion means 'fallen off the back of a lorry' and this shop is filled with an eclectic mix of objects collected by an interior designer from abandoned factories all over France.
La Promenade Plantée
Located along an elevated abandoned railway line is the Green Walkway. Amble along the three-mile stretch admiring the vast array of plants and trees that line the walkway. It's a chance to escape the confines of the city for a day and maybe enjoy a picnic in this secluded spot.
WWII BunkerWWII Bunker
Explore one of the surviving bunkers from WWII located just beneath the busy Gare de l'Est train station. The bunker is carefully maintained and open to the public to explore.
59 Rivoli
Visit 59 Rivoli to explore the collective art space that's now home to 30 art studios, exhibitions and a concert space. The Haussmann-era building was an artists' squat in the mid-1800s, but has been revitalised as a cool art space. On Saturdays and Sundays, there are free concerts in the evenings.
Museum of Magic and Curiosity
Head over to the Museum of Magic and Curiosity to get a glimpse of the strange collection of magic artefacts, optical illusions and funhouse mirrors it contains. Although centrally located in Marais, it makes a change from more serious sightseeing.
Montmartre Cemetery
Located in the Montmartre arrondissement is this secluded cemetery, dating back to 1825. It's the final resting place of many of famous artists, including Dumas, Degar and Larousse. Stroll along and hang out with the stray cats that roam the graveyard.
Gustave Eiffel's Secret ApartmentGustave Eiffel's Secret Apartment
Explore the secret apartment hidden on the third floor of the Eiffel Tower. It's luxurious but cosy, intended to be somewhere for the science elite to discuss new projects and look down on the rest of Paris.
Les Catacombes de Paris
Delve deep beneath Paris' surface and discover the catacombs. The tombs are hidden underground and are said to hold the remains of up to 6 million people.
Take a Cooking Class
Enjoy a cooking class and learn some tricks of the trade. If you love French food, then this is the perfect activity for you. There are many different restaurants and places to book the classes throughout the city, for whenever you have an hour or two to spare.
Visit Provins
If you fancy a day tour but have already been to Versailles, then check out the UNESCO world heritage site of Provins. This fortified medieval town is located just an hour outside of Paris and played a key part in developing trade. Pack a picnic and find a grassy spot to take in the views.
We hope this list will inspire you to discover some of the more unusual things to do in Paris. Don't forget to check out the Paris Pass city card, which can save you time and money on attractions big and small. Bon voyage!