Make the most of Paris this summer at these top spots
The museums and palaces of Paris are available all year round. You can stroll the Champs-Elysées while the snow falls around you, and linger on the viewing platform of the Eiffel Tower surrounded by crisp, autumn air. But if you're visiting Paris this summer, make the most of its rooftop bars, gardens and swimming pools while you can. And make friends with the locals who head to these top spots to soak up the sunshine.
Le Perchoir
On a residential street in Menilmontant, there's an unmarked door with a velvet rope behind it. Slip through a hidden door. Take the elevator seven floors ups and discover that all your effort was worth it. Le Perchoir, a quintessential Parisian rooftop bar, offers 360-degree views from its expansive space. Pair its killer cocktail list with breathtaking views over the skyline. Take a seat at its communal picnic tables or sink back and sigh on its comfy sofas. Just remember to get there early as it opens at 6 pm on weekdays. 
Cafe de l'Homme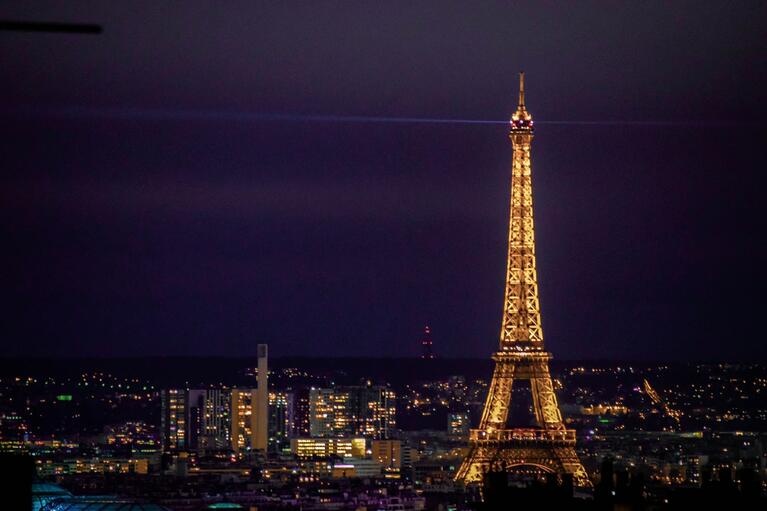 The award for the very best view of the Eiffel Tower could well go to Café de l'Homme. Encapsulating Parisian chic, this stylish and trendy French restaurant and rooftop bar can be found in Palais de Chaillot. You'll see views over the famous tower, gardens and the Champ de Mars from a new, awe-inspiring vantage point as you climb the stairs leading up from the Trocadéro Gardens. This is a popular spot - remember to make reservations. 
Terasse de l'hotel Raphael
Add a little decadence to your Parisian visit with a luxury trip here. The chic terrace bar in Hotel Raphael is also the perfect date night option. Overlooking the Arc de Triomphe and the Eiffel Tower, the manicured hedges and lush greenery channel the sensibilities of a royal French garden. Try the venue's signature cocktail, made from strawberry purée, manzana verde, lime and Perrier-Jouët Grand Brut champagne. A stunning combination to match the view. 
Perruche
After a long day spent combing the stores of Printemps, head to the roof of the department store to watch the sun go down. Although it's a bustling spot that doesn't give you much respite from the bustling streets below, it's worth a visit, and not just for its panoramic view of the city. Serving local specialities alongside spirit, beer and wine options, make sure you stop here even if just for a cheeky glass of champagne before you move on to your next spot.
Le Georges
Once you've had your fill of modern art at the Pompidou Centre, take the escalator to the top to Le Georges. This sixth floor rooftop restaurant offers a trendy french-fusion menu and a canny awareness of impressive interior decor. Another popular spot, make sure you make reservations, especially if you want to take a seat outside. 
Jardin des Tuileries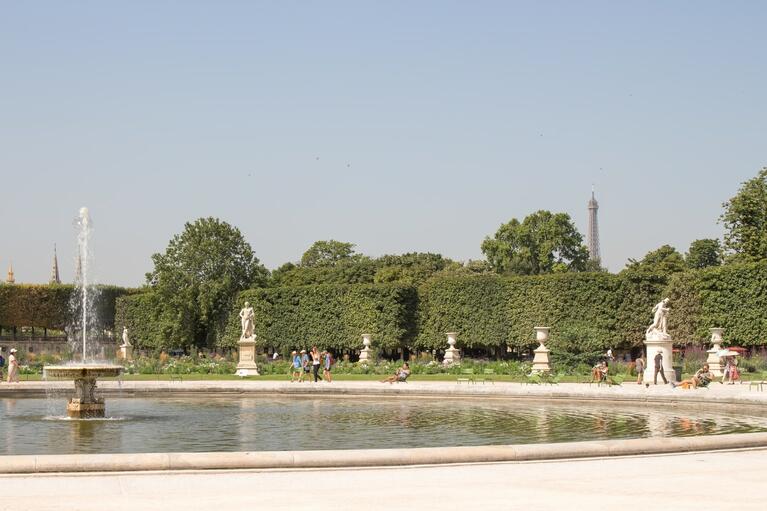 It's not every day that you get to picnic in a UNESCO World Heritage site, let alone stroll amid Rodin and Maillol statues. Before the French Revolution, this park used to be the site of the Royal Palace but now separates the Louvre from Place de la Concorde. This beautifully manicured French garden is the pride and joy of architect Andre Le Notre, and is the perfect place to enjoy your book while sipping a cold drink from the cafés around the park. It's on the tourist trail too: the Louvre and Arc de Triomphe are nearby.
Jardin des Plantes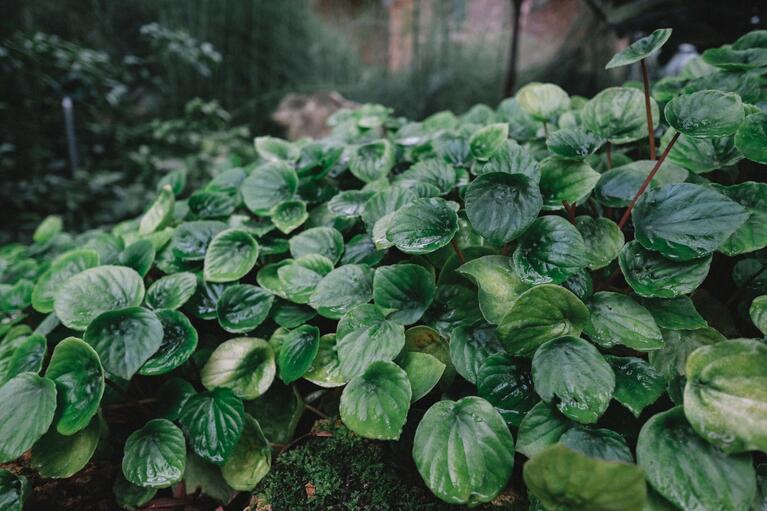 This 75-acre botanical garden is a floral swirl of roses, geraniums, peonies and more. With a petting zoo, maze and lawns perfect for sprawling in, it's a peaceful city break for those who need a break from busy tourist sites. A highlight of the 5th Arrondissement: add it to your list when you visit the Latin Quarter.
Champs des Mars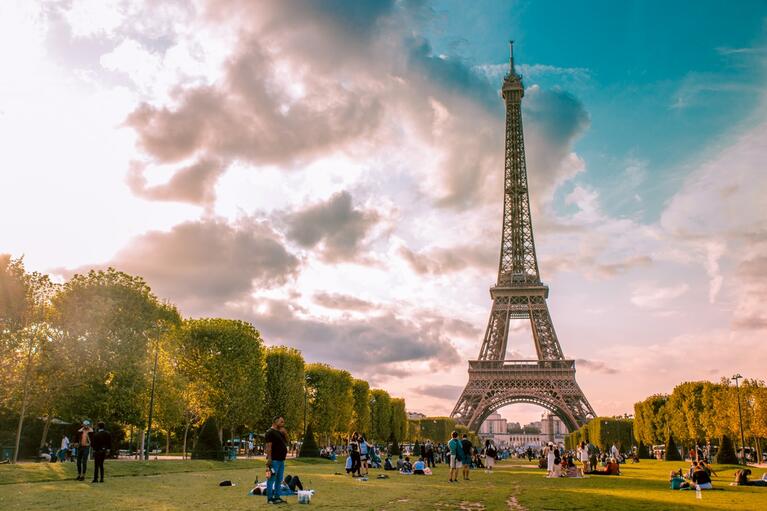 A tribute to Mars, the Roman God of war, the name draws on the lawns' history as a former drilling and marching ground, used by the French military. But don't worry, its aesthetic today is distinctly un-warlike. To get to the Eiffel Tower, you'll probably have to come through this gigantic grassy lawn which is always packed with people. But if you can't beat them, join them - settle down here and take in Paris' most famous landmark from just metres away.
Piscine Josephine Baker
This Seine-side spot is one of Paris' best swimming pools, with a modern metal structure that lets in plenty of light. Moored next to the Bibliothèque François Mitterrand in the 13th arrondissement, this pool is 25 metres long and 10 metres wide. And during the summer, the glass roof retracts to reveal a fabulous sun deck that provides stunning views of the Seine.
Neuilly
This swimming centre, located in Paris et sa Banlieue, is as close as Paris gets to a water park, with three different indoor sites. Learn to swim or splash around in the smaller pools or set your sights on Olympic glory in the training pool. Two solariums and one 'beach' will also give you and little ones the opportunity for play. It also offers a spa, hammams, saunas and UV cabins.
Be honest - did we miss anything? Let us know in the comments below. Or if you're Looking for more inspiration on things to do - we've got you covered.