If you're heading to the City of Love this year and just so happen to be a big fan of cinema, check out our list of movies set in Paris and let them inspire your visit! From animated greats to musicals, we've got you covered.
Including:
Mission: Impossible – Fallout
Amélie
La Haine
Midnight in Paris
and more!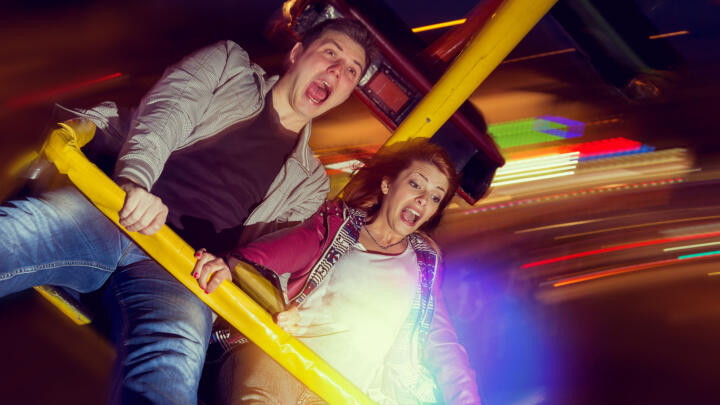 Asterix & Obelix: The Middle Kingdom
Did you know that a slew of live-action movies based on the Asterix & Obelix comics have come out? No? Well, they have. Though they've mainly found success in France, some have made their way across the Atlantic. Offering diminishing returns throughout the years, the series lay dormant until this year's Asterix & Obelix: The Middle Kingdom was released. And, featuring recognizable French actors such as Vincent Cassel and Marion Cotillard, it's finally set to explode internationally. 
This historical action comedy introduces a whole new audience to the beloved comic duo. And, while it may not feature any recognizable Parisian landmarks, it's the perfect excuse to go check out Parc Asterix. Featuring hair-raising rollercoasters, wonderfully decorated attractions, indoor and outdoor activities, and live shows, it's France's second-most-popular theme park. Why not see the movie and then go check out the park to meet your new favorite characters and join them on their wacky adventures?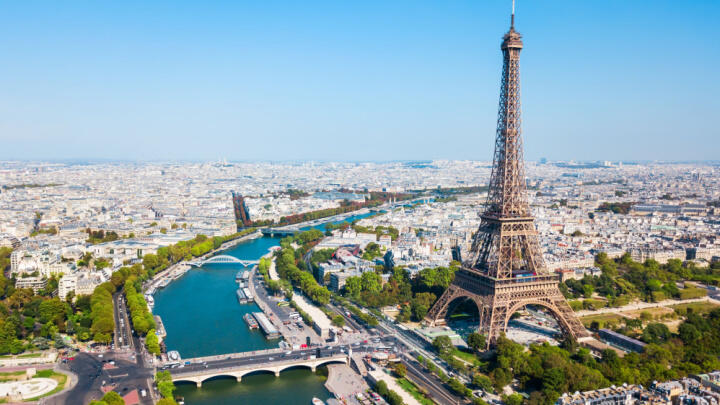 Mission: Impossible – Fallout
The Mission: Impossible franchise has been around for a minute. Starting off as a TV show in the '60s, it has since become a Tom Cruise-fronted cinematic juggernaut, with each installment ranking in hundreds of millions at the box office. While its most recent entry, Mission: Impossible - Dead Reckoning Part One, has just been released, we're traveling back to 2018, when a man could cock his arms like a gun and get away with it. Why? Because Mission: Impossible - Fallout features a frantic car chase through the streets of Paris, as well as some scenes shot by the Eiffel Tower. So, while you could take a guided tour of the famous building, you're not likely to see any exhilarating car chases when you reach the top.
Sadly, real life is never as fun. But the Eiffel Tower is definitely worth a visit!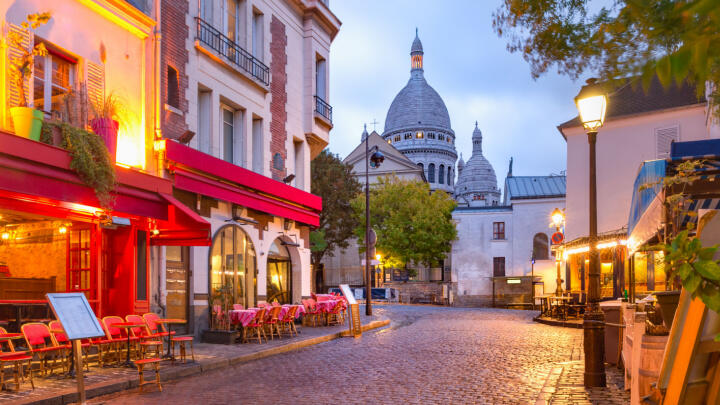 Amélie
Arguably one of the most famous films to be made in Paris,' Amélie is a fantastical romantic comedy about a girl who decides to help people in and around her life after the death of Princess Diana in 1997. It's funny, silly, and sure to bring a tear to your eye. And, with its mix of practical effects and animation, it has aged rather well for a mid-budget 2001 movie. 
Predominantly taking place in the Montmartre neighborhood, why not go on a walking tour and see some of the sights featured in the movie? Montmartre is one of the prettiest districts in France, so you'll want to take as many pictures as possible!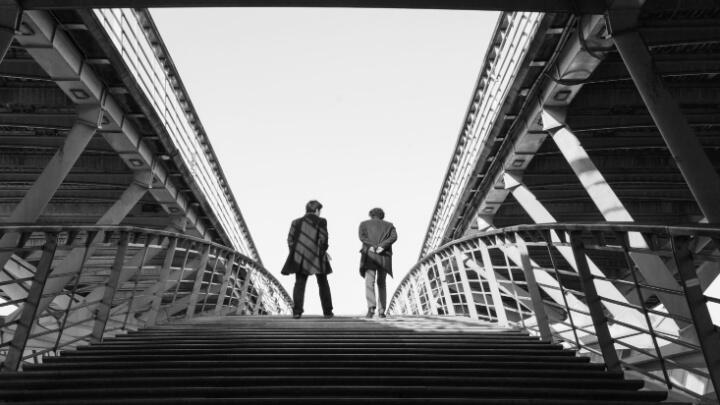 La Haine
La Haine, or "Hatred", is one of the more brutal and grounded films on this list of movies set in Paris. Telling the story of three immigrant friends and their journey through the streets of Paris in the wake of their friend's hospitalization, it was made in the wake of the Paris riots in 1986. The director, Mathieu Kassovitz, used his experiences of living in Paris at the time, as well as escalating racial tension in the city, as a canvas to paint this unique crime thriller that catapulted him and stars Vincent Cassel and Said Taghmaoui into the limelight. 
While some have criticized it for reinforcing the issues between Paris' poorest and the police, regardless, it is a brutal, honest tale that everyone should watch at least once.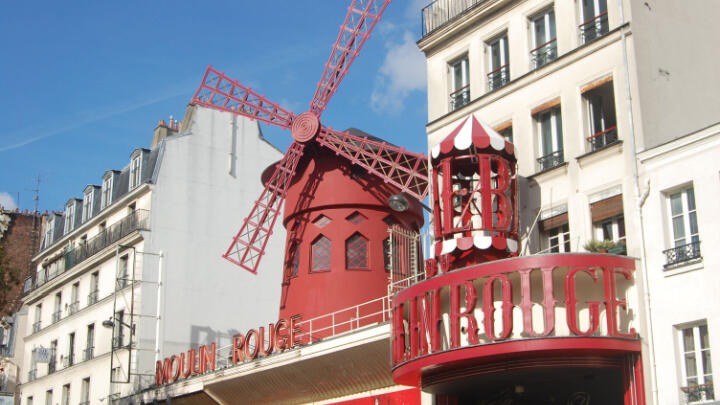 Moulin Rouge 
Part movie musical, part artistic fever dream, Baz Luhrmann's Moulin Rouge was a smash hit when it landed over 20 years ago. Introducing a whole new generation of people to the green fairy of absinthe, it tells the story of a young writer who, while mourning the loss of his love, reminisces about his visit to Montmartre and how he got sucked into the world of courtesans, bohemian artistry, and love he found at the Moulin Rouge. 
If you're a musical fan, Moulin Rouge is a visual and aural treat, with tons of catchy songs, choreography, and outlandish sets that give the film an otherworldly feel. And, like Amelie, it takes place in Montmartre, where the very real Moulin Rouge cabaret club still stands today.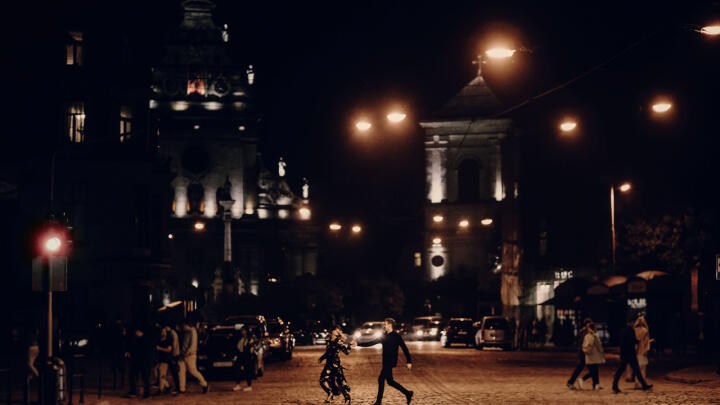 Midnight in Paris
Arguably the most fantastical film on our list, Midnight in Paris is a comedy film that stars Owen Wilson as a struggling writer visiting the City of Love with his banal fiancée. Every night when the clock strikes 12, Wilson's writer is transported back to the 1920s, where he rubs shoulders with luminaries of the art scene. Then, he wakes up back in 2010, and his trips make him realize he and his fiancee just aren't compatible. 
This sweet and funny film went on to win an Oscar for Best Original Screenplay, and is truly a love letter to Paris.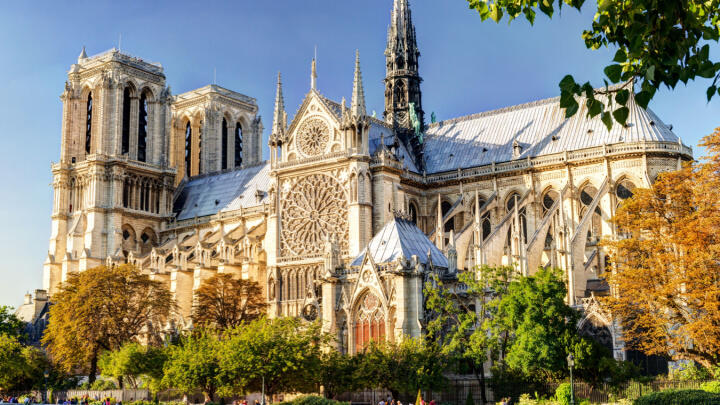 The Hunchback of Notre Dame
A Disney animated classic that's nearly 30 years old at this point, The Hunchback of Notre Dame is a fantastical, child-friendly version of Victor Hugo's classic novel. You probably know the story already, but for the uninitiated, it tells the tale of Quasimodo, a friendly bell-wringer at the titular Notre Dame Cathedral who happens to have severe deformities. He falls in love, yadda yadda yadda, happily ever after. It's Disney; you get it. 
Sadly, the cathedral itself is still recovering from the horrific fire that broke out in 2019, but you can still tour the premises and learn about the most recent renovations. 
But those are just some of the many movies set in Paris. And, if you want create or recreate some of your own movie moments, check out the Paris Pass. For one low price, you can see all of Paris' best bits, including the Louvre, the Arc de Triomphe, Versailles, and much more!