Taking a weekend break to the City of Lights? Here's what to see in Paris in 2 days.
It's safe to say you'd be spoilt for choice for things to see and places to visit when you come to the French capital. Steeped in history, arts, culture, fashion and food, it can be difficult putting a streamlined itinerary together, especially if you're planning a short visit. We're here to help you pinpoint Paris' can't-miss hotspots that'll give you a proper taste of the city with our guide to Paris in 2 days!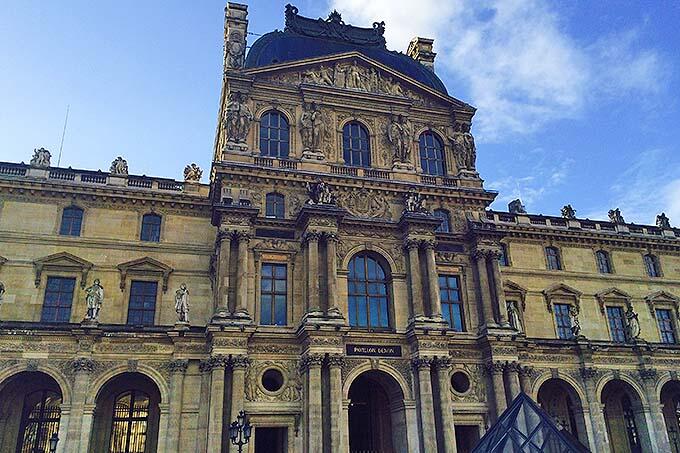 The Louvre
See some of the world's most famous artwork at Paris' beloved museum, filled with over 400,000 exhibits, paintings, sculptures and more. As the heart and soul of the Parisian art world and one of the city's most visited attractions, it's worth waking up early and getting in before all the tourist groups arrive.
Notre Dame Cathedral
Pay homage to the beauty of French Gothic architecture at the Notre Dame Cathedral, one of the most impressive and meticulously restored examples existing today. With gargoyles, sculptures, crypts and more to discover in this world famous place of worship, make sure to pay a little extra to climb a bell tower for truly breathtaking views of Paris.  
Bateaux Parisiens
See Paris from the Seine on the Bateaux Parisiens, a peaceful river cruise that passes iconic sights like the Eiffel Tower, Notre Dame Cathedral, Ponte Neuf and more. With only two days in Paris, this is a great shout to see as many landmarks as possible and take photographs witha  unique perspective from water level. Running every thirty minutes April-September and every hour October-March, jump on at the Eiffel Tower and plug into one of their many audioguides.
Eiffel Tower
This towering latticed structure is as Parisian as any landmark can get, although it was never meant to be a permanent fixture. Created by Gustav Eiffel for the World's Fair in 1889, the government chose to keep it and millions of people brave its stairs (or jump into the lift) to get a postcard perfect view of the glittering skyline. The lines can get long, so make sure to wake up early and purchase your tickets in advance.
Picasso Museum
If the Louvre and Pompidou weren't enough to sate your cultural appetite, make your way to the Hotel Salé's Picasso Museum near Le Marais. The Spanish artist remains one of the most influential creatives of our times and the museum is home to over 5000 works of art including original pieces, prints and sculptures.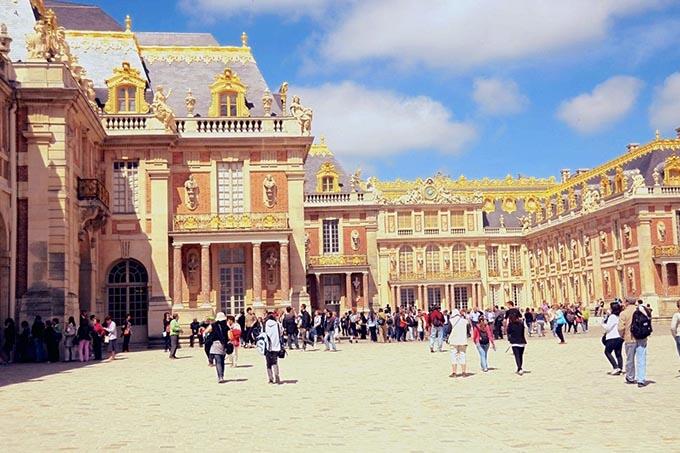 Palace of Versailles
As one of Paris' most historically significant sites and a UNESCO world heritage site, this landmark is a must for those visiting the capital. This grand castle has been home to royal figures including Marie Antoinette and is most famed for its brilliant Hall of Mirrors, which is where the Treaty of Versailles was signed. Stroll around the manicured gardens and revel in the opulence of the architecture.
Centre Pompidou
Stray away from the classics at the Louvre and see Europe's largest modern art collection at the Centre Pompidou. See the development of different styles over time with over 50,000 pieces on display spanning Cubism, Surrealism and more. After revelling in the Picassos and Duchamps, make your way to the top for a stunning skyline view of Paris.
Montparnasse Tower
For an unparalleled 360 degree view over Paris, make your way to the city's only skyscraper on a clear day. Named after the Grecian mountain Mount Parnassus, their glass observation deck is on the 56th floor and also plays home to the highest restaurant in Europe Le Ciel de Paris for sky high luxury dining.
The Panthéon
Easily recognisable by its neoclassical architecture and tall columns, The Panthéon is a taste of old Rome in a modern city. This brilliant mausoleum is the final resting place of some of France's most important cultural and intellectual figures including Voltaire and Rousseau. Located in the city's Latin quarter, the exquisite art within the structure is nothing short of a celebration of France's most influential citizens.
The Orsay Museum
This three floor art museum has a varied history as a former palace, which was later converted into a railway station prior to its current incarnation. It still retains its former grandeur and also hosts thousands of works of art by artists such as Monet, Matisse, Renoir and more. With an incredibly eclectic collection including photography, sculptures and paintings, it ranks highly on every cultural visitor's list.