The top 20 pieces of art in Paris and where to see them!
Welcome to Paris - the city of love, wine and incredible creativity. With places like the Centre Pompidou, Musee d'Orsay and the largest art museum in the world The Louvre, there's an incredible amount of art in Paris worth seeing.
Eiffel Tower
Sure, it's a cultural landmark now - but the Eiffel Tower was actually supposed to be a temporary installation when it was first built. It was a work of engineering genius and designed to be the artistic heart of the Exposition Universelle, a massive carnival to celebrate the 100th anniversary of the French Revolution.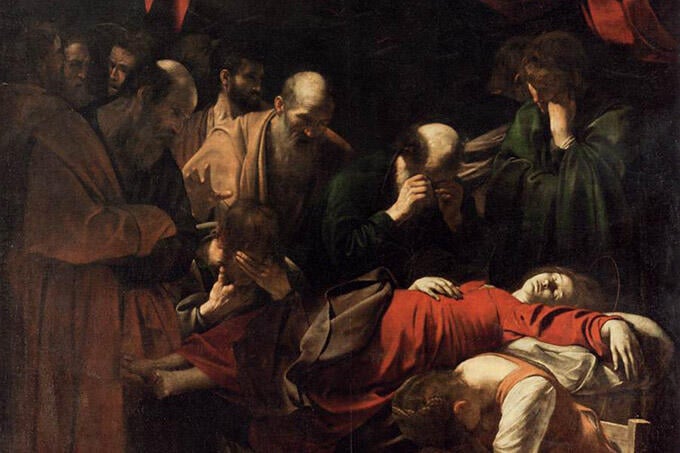 The Louvre
Death of the Virgin, Michelangelo Merisi da Caravaggio
Housed in The Louvre, this deeply emotional work of art by Caravaggio plays on all his biggest hallmarks - moody chiaroscuro lighting, muted colours and the picture of grief. It depicts the death of the Virgin Mary, dressed in a red dress, looking more human than any painter had ever dared depict her at the time.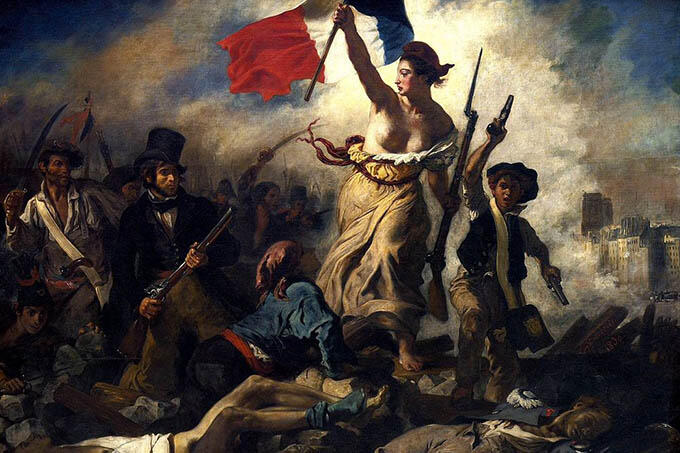 Liberty Leading the People, Eugene Delacroix
This Louvre painting has become synonymous with the rebellious French spirit, with its central figure - a woman in white named Marianne brandishing a French flag - becoming a symbol of the country. It's an important cultural symbol that embodies the French motto of liberty, equality and fraternity and a crucial piece of art surrounding the French Revolution.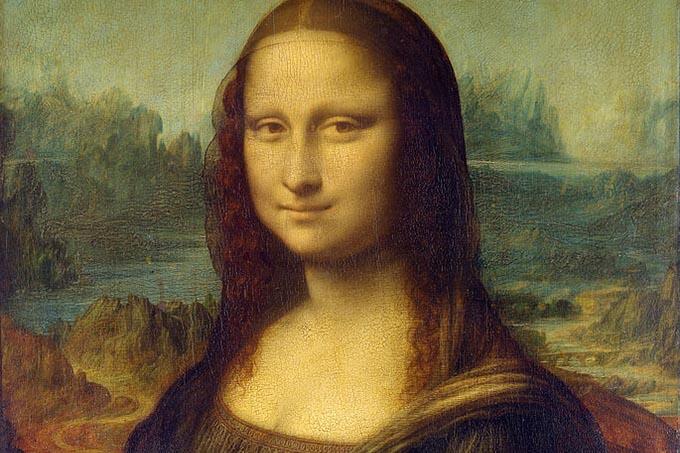 Mona Lisa, Leonardo da Vinci
This enigmatic portrait by Leonardo da Vinci has captured the public imagination since it was first revealed and attracts millions of visitors to the Louvre every year. It's actually smaller than you think it is but you wouldn't know with the intense security around it and crowd constantly trying to grab selfies.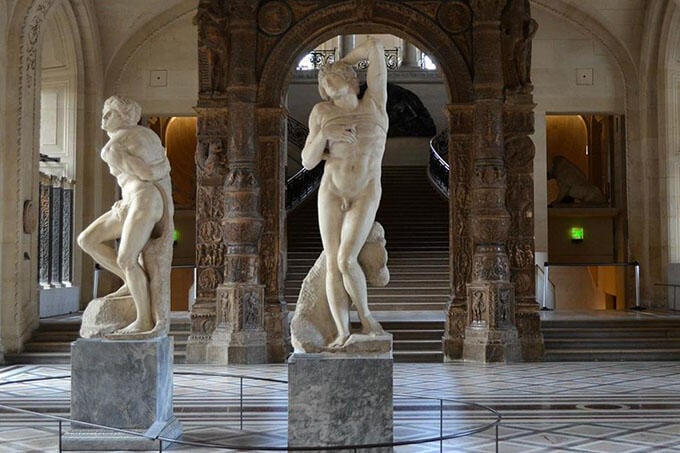 The Dying Slave, Michelangelo
As one of Michelangelo's most famous sculptures, The Dying Slave is perhaps the closest that any artist will come to hewing human emotion out of marble. Located in the Louvre, it's not as famous as the David out in Florence but it's still well worth visiting.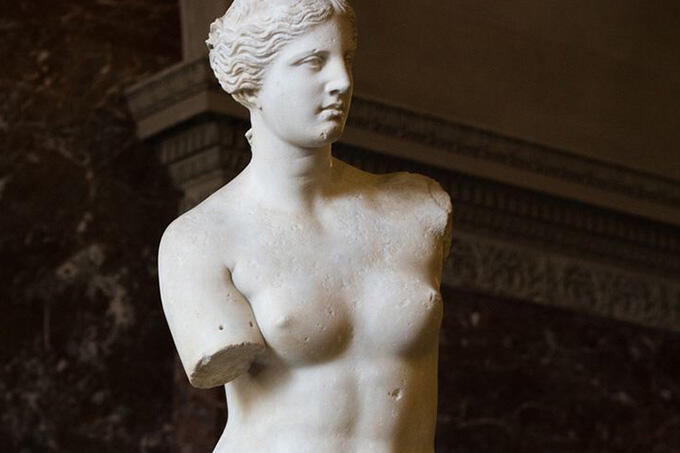 Aphrodite of Milos, Alexandros of Antioch
You probably know this sensual sculpture better by the name Venus de Milo. Referenced frequently in popular culture, this statue of the goddess of love is most notable for the mystery surrounding its missing arms - which somehow seem to add an air of romantism to it.
Musee d'Orsay
Starry Night, Vincent van Gogh
As one of van Gogh's earlier forays into his gorgeous yet disorienting night skies, this Starry Night portrait depicts the peaceful Rhone river. Located over in the Musée d'Orsay, it's fantastic to see - even if you have seen the iconic Starry Night in New York's MoMa.  
Small Dancer Aged 14, Edgar Degas
This delicate bronze statue is one of Degas' ventures into sculpture work, depicting a young ballet student called Marie. The real tutu and ribbon laced into her hair really add a soft touch to the artwork.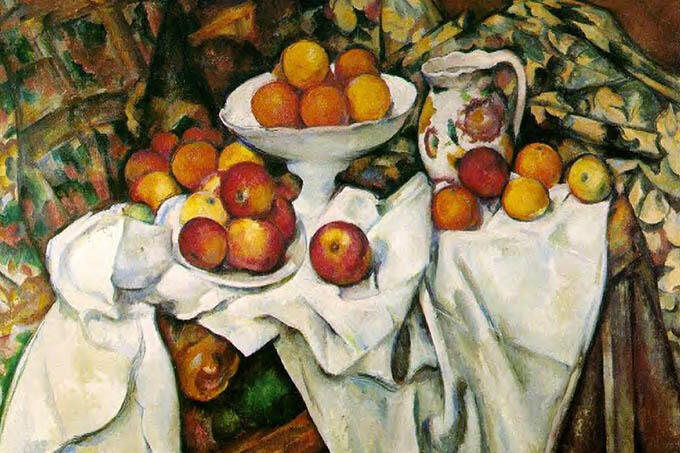 Apples and Oranges, Cezanne
As a prime example of one of Cezanne's still lifes, this beautiful oil painting is well worth seeing. With rich colours, fantastic composition and an utter feeling of peace, it's a piece that stays with you despite its apparent simplicity.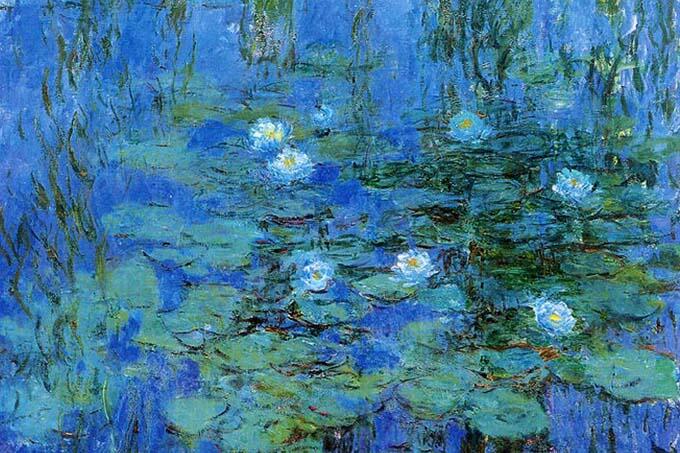 Blue Water Lilies, Monet
If you don't have the time to head over to Monet's Garden while in France, his rich paintings of water lilies are a stunning realisation of them. This tranquil scene on canvas is proof of his status as one of the world's best impressionist painting.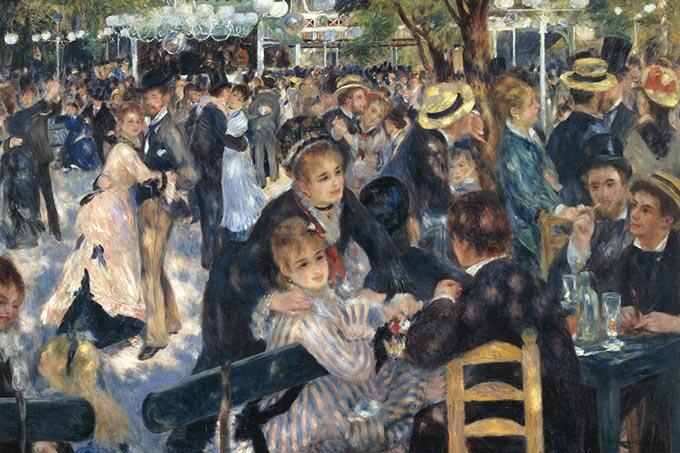 Bal du Moulin de la Galette, Pierre-August Renoir
See into the world of old school Paris and how people used to party in the trendy Montmartre district. The energy and vibrancy of the scene are completely infectious - it's impossible not to smile looking at this.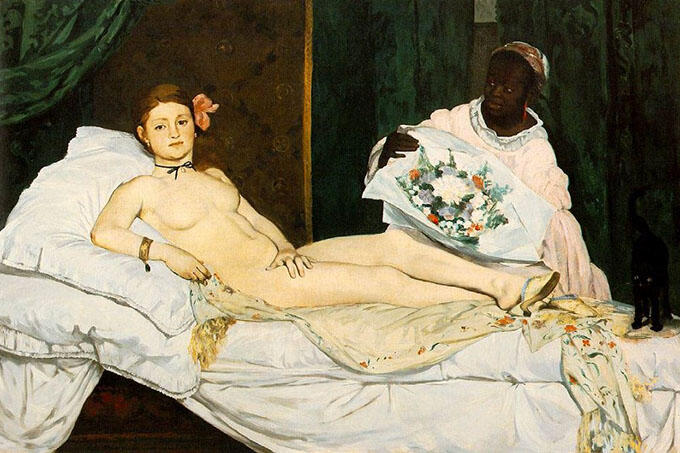 Olympia, Edouard Manet
This soft nude portrait splayed out on a bed is an incredible one - and not only for its controversial context. The woman depicted is actually a prostitute and Manet was ostracised for the work, as it was deemed inappropriate by his peers.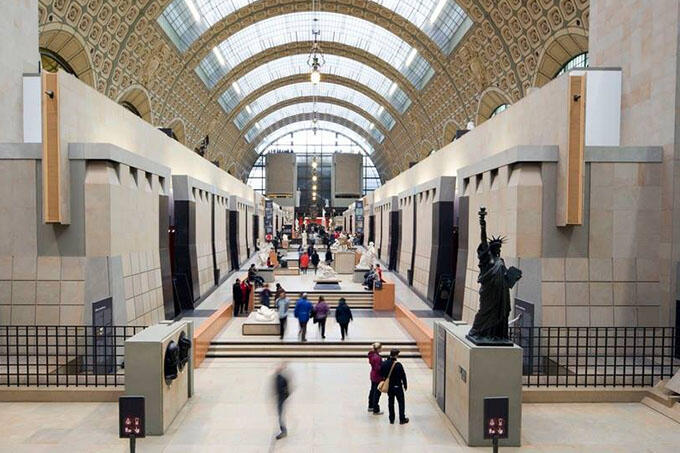 La Statue de la Liberte, Auguste Bartholdi
The Statue of Liberty in New York was a present from France, but there's still a smaller scale version of the sculpture in the Musee d'Orsay so you can bask in its full glory.
Musee Rodin
The Thinker, Auguste Rodin
This iconic bronze statue was initially meant to be part of a larger commission, which didn't quite pan out, but the statue has persisted as part of popular culture. It's one of the centrepieces of the Musée Rodin.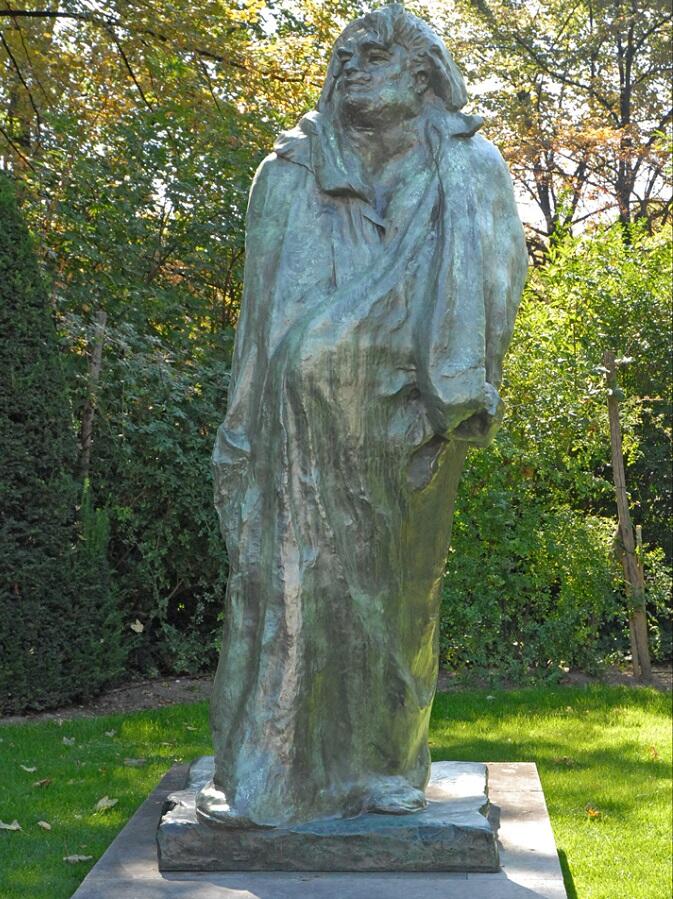 Monument to Balzac, Auguste Rodin
When this unique sculpture was first commissioned, Rodin made as many as 50 different casts of it before settling on an experimental version of the author Balzac. People were outraged when it was initially unveiled with the original commissioner asking for their money back, but its now regarded as one of the artist's most accomplished works.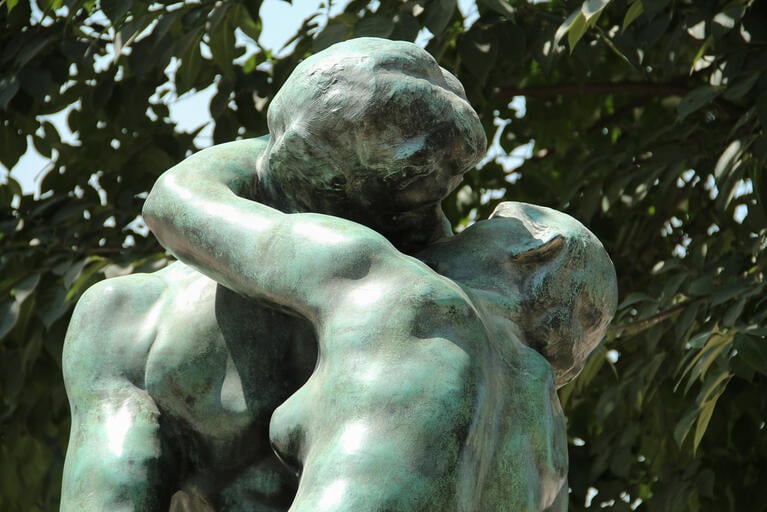 The Kiss, Auguste Rodin
This intimate scene hewn out of marble is one of Rodin's most romantic pieces, depicting two lovers intertwined in a kiss. The woman is based on Camille Claudel, a fellow sculptor and his real life lover.
Centre Pompidou
Fountain, Marcel DuChamp
Yeah, it's a urinal. But it's an important urinal. It's not surprising that this was super controversial when it was first shown to the public, but it's persisted as a subversive piece of art ever since.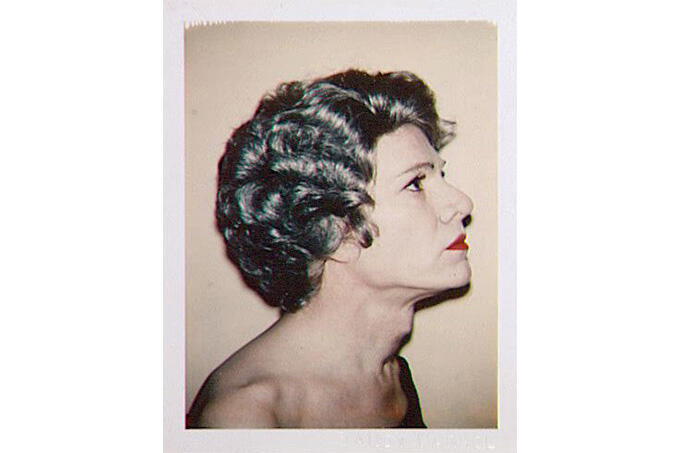 Self Portrait in Drag, Andy Warhol
Andy Warhol was obsessed with celebrity culture and he incorporated that into his self-portrait, taking a candid of himself made up to look like some of the icons of the time.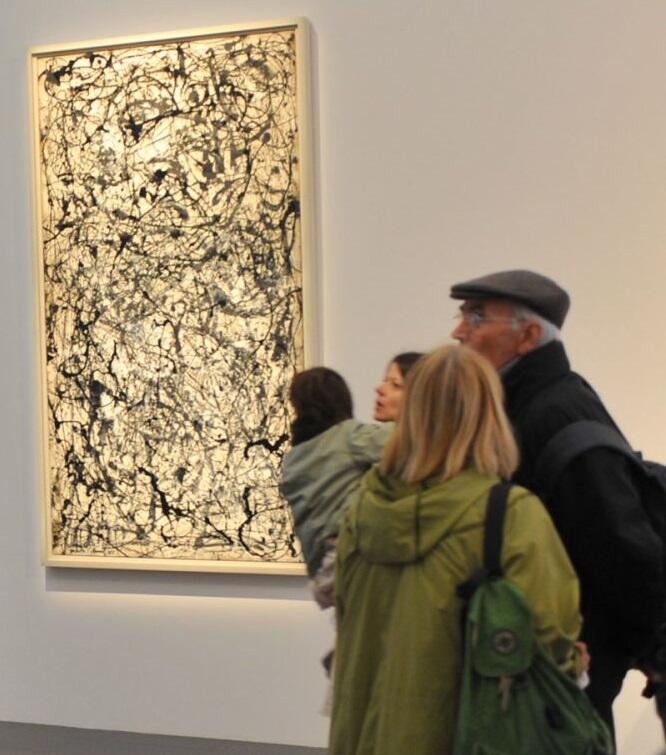 Number 26 A, Black and White, Jackson Pollock
Love him or hate him, there's no denying Jackson Pollock has left his mark on the art world. This incredible example of drip painting is a flurry of paint and emotion, where the act of painting come beyond the final product.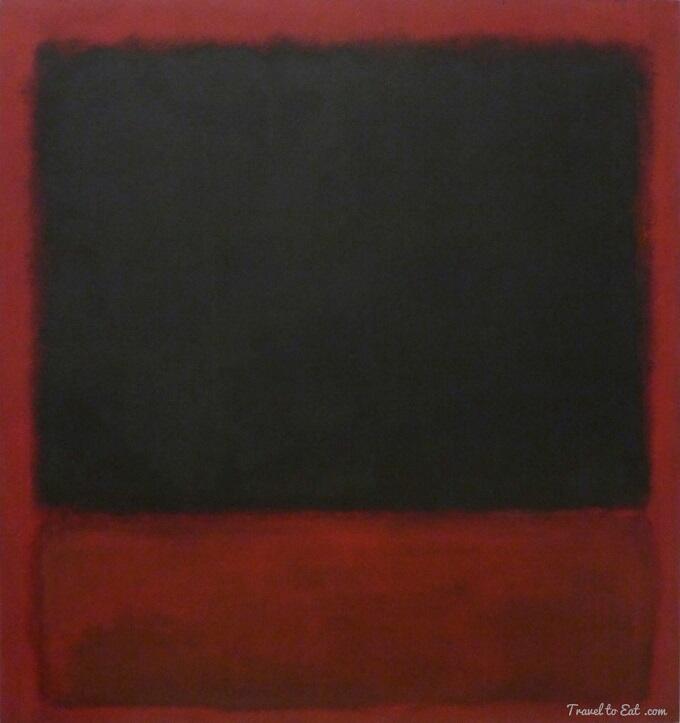 Untitled, Mark Rothko
Renowned for his minimal yet evocative work, Mark Rothko's large red and black canvas is abstract expressionism at work. He was most concerned with colour and played with saturation and colour blocking there, pushing them to their limits.

Save on attraction admission
You can use The Paris Pass® to access these incredible museums and galleries as well as dozens of other top attractions in Paris. With the pass, you can make huge savings on combined admission vs. paying at the gate. Consider using your pass to pay a visit to the homes of some of the world's most famous artworks.