Founded by enterprising Celtic fishermen in the 3rd Century BC, Paris has had nearly 2.5 millennia to drum up a historical monument or six for your delectation. And ooh la la, does it deliver. Many of its biggest attractions – think the Eiffel Tower, Notre-Dame Cathedral and Arc de Triomphe – have become national symbols, as synonymous with French identity as fresh croissants, Paris chic and the tricolore flag. Our rundown of the best historical sites in Paris to visit features all these iconic landmarks and more, including:
Père Lachaise Cemetery

Latin Quarter

Marché des Enfants Rouges

Panthéon

Paris Catacombs

Montmartre
The Eiffel Tower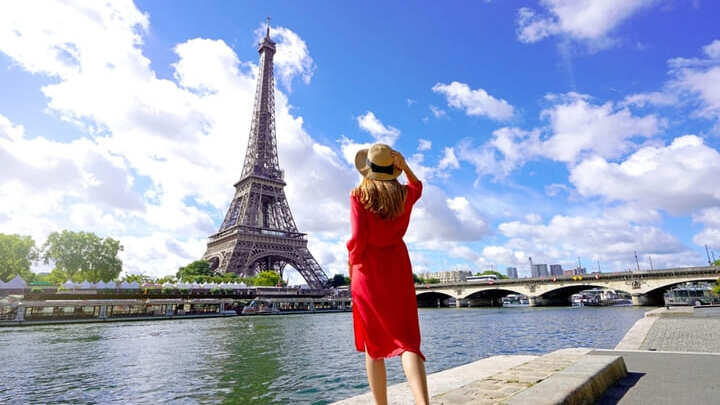 This one needs no introduction, right? Perhaps the most emblematic French cultural icon of them all, The Iron Lady reigns supreme in Paris, reproduced on everything from street signs and café facades to high-end Champs-Élysées jewelry stores and tacky tourist-trap souvenir joints (Eiffel Tower cuddly toy, anyone?). But nothing beats the real thing: 984 magnificent feet of wrought-iron latticework, designed and built by Gustave Eiffel in the late 1880s. Take the elevator all the way to the top or – should you be feeling particularly energetic – climb the 674 steps to the second floor and catch the elevator from there. Either way, a champagne bar up top will help take the edge off.
Notre-Dame Cathedral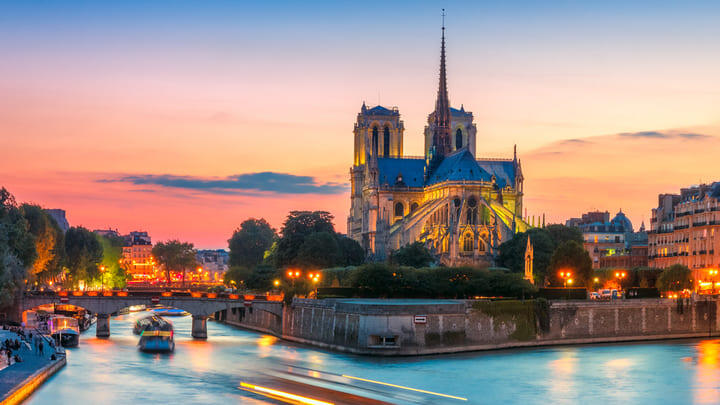 Setting hearts aflutter for nearly 1,000 years, Notre-Dame has been immortalized many times over in art, literature and film. We're talking masterpieces by Matisse, Hopper, Picasso and, of course, Victor Hugo's legendary novel The Hunchback of Notre-Dame. But, again, it's la Grande Dame de Paris herself that will get your pulse racing, all colorful medieval rose windows, soaring bell towers, ancient pipe organs, picture-perfect flying buttresses and decorative sculptures, and enormous church bells. Visitors will be able to admire its grand Gothic interiors again from late 2024, once restoration following the 2019 fire is complete.
Arc de Triomphe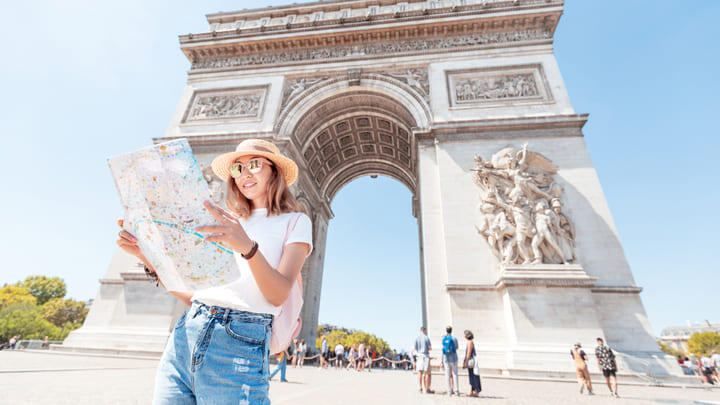 The third of Paris's 'big three', the Arc de Triomphe stands proudly on Place Charles de Gaulle at the western end of the Champs-Élysées. This 164-foot-high Neoclassical monument is a suitably grandiose memorial to those who died in combat during the Napoleonic and French Revolutionary wars. A little more forgiving than the Eiffel Tower, the arch has a mere 284 steps up to the summit, from where snap-happy families can enjoy some of Paris's best photo opportunities, with views of the Eiffel Tower and Sacré-Cœur basilica, and along the length of the elegant Champs-Élysées boulevard to Place de la Concorde. Arc de Triomphe tickets are included with your Paris Pass.
Père Lachaise Cemetery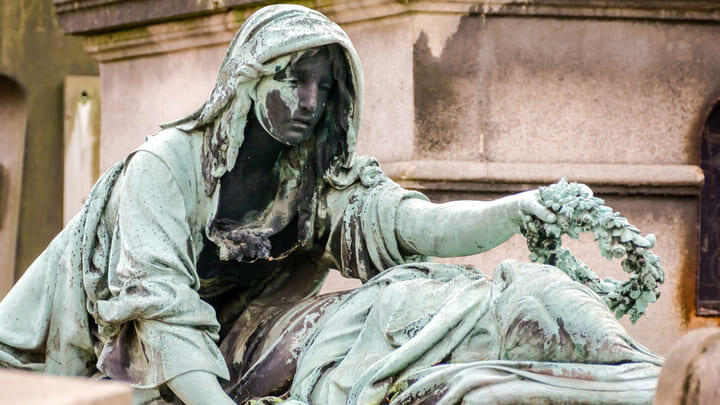 You could easily spend a whole morning strolling peaceful Père Lachaise, the largest and leafiest cemetery in Paris and home to permanent residents that include Oscar Wilde, Édith Piaf, Chopin, Jim Morrison of The Doors, the playwright Molière and many more legendary entertainers and artists of yore. Ogle titanic tombs, gothic gravestones, splendid statues and magnificent memorials to the great and good, including many more honoring France's war dead. A fun whistle-stop tour of the cemetery takes in some of the most elaborate resting places and spills the goss on the cemetery's most famous celebs. 
The Latin Quarter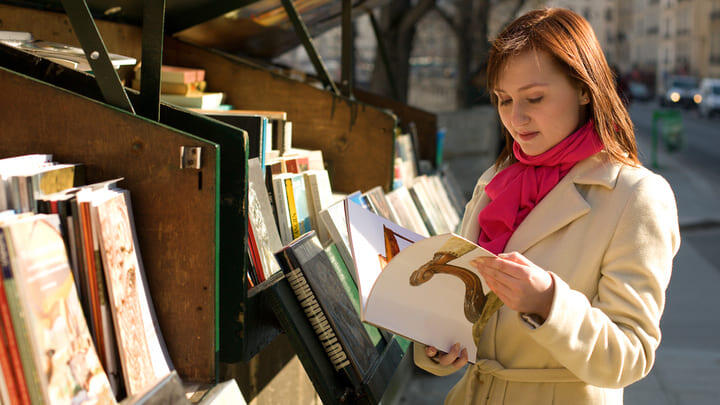 Set around the historic Sorbonne University on the Seine's left bank, the Latin quarter is an absolute mecca for anyone with even a passing interest in books. Its storied lanes are chock-full of bohemian bars and sultry jazz joints once frequented by such literary luminaries as F. Scott Fitzgerald, James Joyce, Gertrude Stein and Ernest Hemingway, and you can pay your respects to French greats including Voltaire, Victor Hugo, Dumas, Zola and De Quincey in the magnificent Panthéon. Afterwards, take a stroll to English-language bookstore Shakespeare and Company or hit up Paris's semi-legendary bouquinistes, a veritable army of booksellers that line the Seine offering up a smorgasbord of literary classics, childrens' books, antiquarian tomes and more.
Marché des Enfants Rouges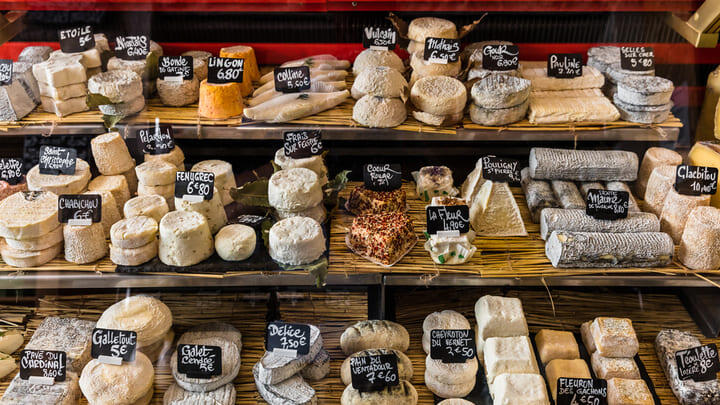 Paris's thriving market culture dates to Roman times, when its first market was established on the Île de la Cité. Nowadays, there are around 100 to pick and choose from, with traders hawking everything from fresh produce, plants and flowers to antiques, knick-knacks and pets. The oldest and most historic of these is the Marché des Enfants Rouges, opened way back in the 16th century in the atmospheric Marais district, and named for the red clothes worn by children from the nearby (but now long-gone) orphanage. Now a thriving foodie destination, its where you'll find some of Paris's best street snacks. Follow your nose (and the long, hungry queues) to local fave Chez Alain Miam Miam for belly-busting pan-fried sandwiches, then sweeten the deal with honey baklava and mint tea from Le Traiteur Marocain.
The Louvre Palace and Museum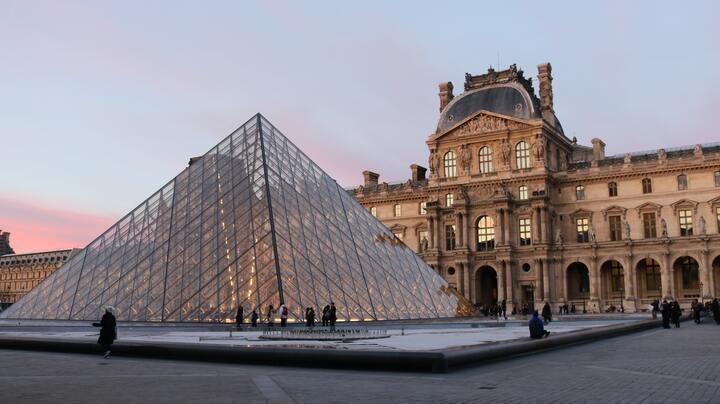 Only the planet's largest art museum and most visited site in Paris, the Louvre was a palace long before it became a gallery in 1793. Built in the 12th Century during the reign of King Philip II, this opulent confection now provides a suitably regal space for displaying some of history's best art. We're talking the Mona Lisa (of course), plus the Venus de Milo and Winged Victory of Samothrace. Add to these masterpieces by (to name just a few) Caravaggio, Michelangelo, Raphael, Rembrandt and Titian and you have quite the treat for art lovers. History buffs can also check out Napoleon III's ludicrously opulent apartments, the gilded rococo drawing room, lavish state dining rooms and more at the palace.
The Catacombs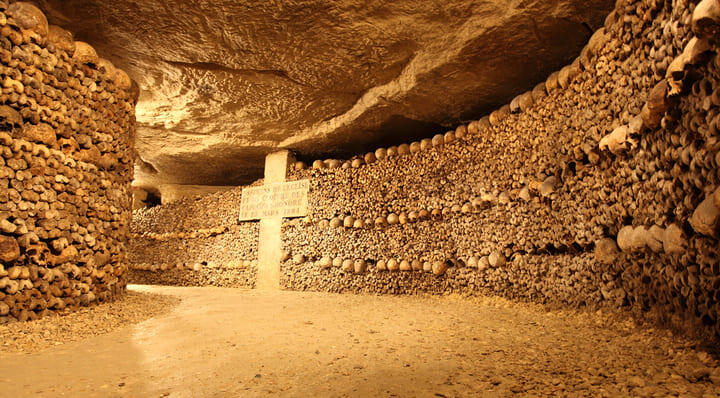 Paris gives the ancient Egyptians and Mexicans a pretty good run for their money when it comes to their fascination with the dead. You've visited the celeb-crammed cemeteries; now get even closer to the bone(s) down in the Paris Catacombs, where a blood-freezing network of underground ossuaries houses the mortal remains of some six million Parisians. Overflowing graveyards in the 18th and 19th centuries meant a solution had to be found – and fast. These dank and macabre caverns are the result, and the experience of walking through them, surrounded by human bones, is not for the faint of heart. Legend has it that if you go down there after midnight, the skulls in the walls will begin to speak, urging you onwards to your certain doom. Sounds like an old wife's tale to us but, just to be on the safe side, we'd suggest you stick to the daytime tours.
Montmartre
With the Sacré-Cœur Basilica perched at its top, like a little fondant decoration on a wedding cake, Montmartre is one of Paris's most historic neighborhoods. Save your legs by taking the funicular railway up the hill then rewarding your efforts with a chocolate crêpe and a stroll through cobbled streets and squares that have inspired artists from Modigliani to Picasso. A romantic meander around the famous butte takes in such sights as the arty Place du Tertre, the neon-red Moulin Rouge windmill, and the Musée de Montmartre (with exhibits from Toulouse-Lautrec's Moulin Rouge series and other French Impressionist masterpieces). Don't miss the awe-inspiring views from the Sacré-Cœur at sunset. Accompanied by a pistachio ice cream, natch.
Save on the Best Historical Sites in Paris
Save on admission to Paris attractions with The Paris Pass. Check out @GoCity on Instagram for the latest top tips and attraction info.