The City of Lights. The City of Love. Yes, Paris is known for its beauty and romantic atmosphere. But it is also home to a slew of iconic landmarks, popular attractions and historic sites. In fact, there are so many attractions in Paris that it can be difficult to decide on the best way to explore this beautiful city.  So, what should you do? Should you take a guided tour, navigate the city yourself or take a hop-on, hop-off bus tour in Paris?
Should I take a guided tour?
While informative, these types of tours can be structured and expensive (unless you're getting them through The Paris Pass). They can also cause you to spend time visiting attractions you're not that interested in seeing. Or rushing through the ones you do.
Should I go solo?
On the other hand, winging it and exploring the city on your own can also have its negatives. Sure, you'll have your freedom, but you could end up missing important sites and you'll have to figure out the best way to navigate between attractions. Taxis can be expensive. And while the metro may be cheap, you'll lose the opportunity to drink in the beauty of Paris' streets, architecture and graceful monuments.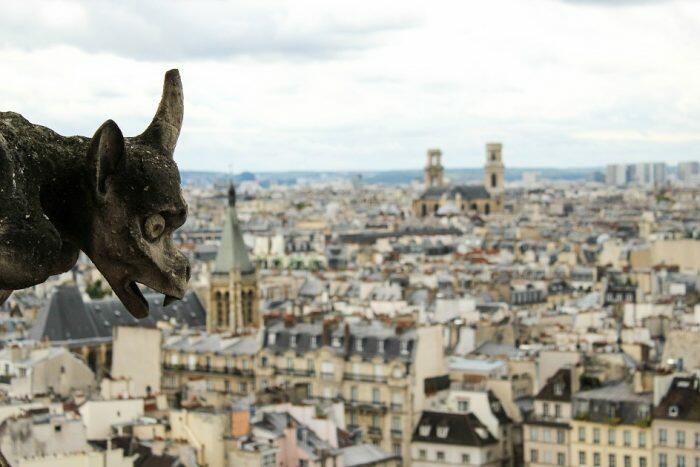 Ok. What is the best way to explore Paris?
For many visitors, the answer that offers the most flexibility and value for the dollar is a hop-on, hop-off bus. You've probably seen them at some point during your travels - double-decker buses, which allow riders unobstructed views of the city. These buses give visitors what many travellers consider the ideal way to explore Paris. You can enjoy a flexible schedule, hopping off to visit the destinations that you're interested in exploring and skipping the ones that you would rather not see. You can also linger as long as you want at a particular stop to really get to know that attraction.
Hop-on, hop-off buses stop at all of the popular attractions in Paris. For example, the following are just some of the stops that Big Bus Tour of Paris will transport you to. After all, there's a reason Forbes named this one of "The 10 Best Hop-on Hop-off Tours in the World": 
Eiffel Tower
Louvre Museum
Notre Dame
Orsay Museum
Champs Elysees Etoile
These tours are an especially good choice for visitors with only a short amount of time in Paris. Or for anyone who wants to orientate themselves to where the attractions are located. Plus, all of the buses offer either a live guide or audio commentary. The Trip Savvy website said of the Big Bus tour, "Having taken this tour, I think it's a great way to discover Paris' most coveted and iconic attractions." The author also described hop-on, hop-off buses as being "much cheaper than traditional guided tours." Visitors looking for even more savings and convenience may want to consider getting The Paris Pass. This pass includes Big Bus tickets as well as free entry and skip the ticket line entry to many of the city's top attractions, such as the Louvre.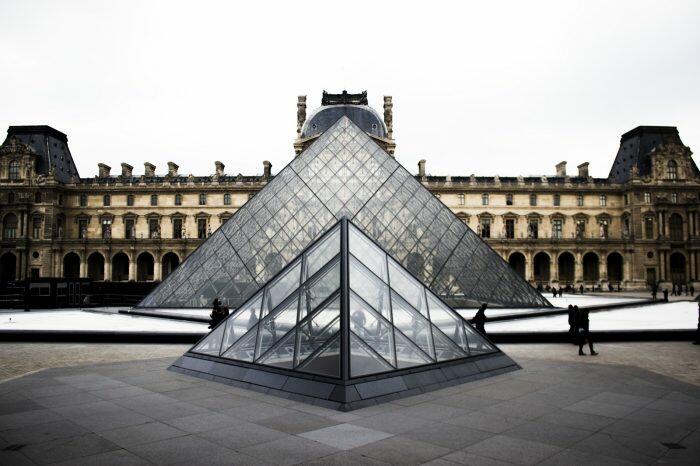 So hop-on, hop-off is the one for me?
Overall, hop-on, hop-off riders seem to enjoy riding around town aboard these double decker buses, with many leaving glowing reviews on sites, such as TripAdvisor. The following, for example, is an excerpt from Stans885's TripAdvisor review, "My wife and I are in Paris and were looking for a good and inexpensive way to experience Paris. The Concierge at our hotel recommended we try Big Bus. We did and it helped us do everything we wanted. We were fortunate to have Robert a guide on our first hop-on. His knowledge and humour were both excellent, in fact we did the complete round trip first because of his talents. We then proceeded to choose our points of interest and hop on and off. We never waited more than 5 minutes. I recommend this form of sightseeing if you like flexibility." 
Another TripAdvisor reviewer recently wrote, " If you want to see the major sites, have the ability to hop-on, hop-off the bus at your own pace, and be able to have relatively inexpensive transportation around the city, this is the best way to maximise your time." 
It's hard not to agree with these reviews. The hop-on hop-off truly offers one of the best ways for visitors to explore the charming streets of Paris. 
Looking for more expertise on Paris? Check out our blog on the best Parisian hotels with Eiffel Tower views.