Paris is a veritable paradise for art lovers, with over 1,000 galleries throughout the city, as well as some of the most exciting contemporary street art on the planet. No surprises there really. We're talking, after all, about the birthplace of Impressionism; a city that has produced and nurtured a quite extraordinary number of household names down the centuries – Toulouse-Lautrec, Matisse, Manet, Modigliani and Renoir to name just a few. You can visit iconic pieces by these and other greats (*cough* da Vinci *cough*) in galleries and museums across town, chief among which, of course, are the world-renowned Louvre and Musée d'Orsay. But which is better? We took a deep dive to find out.
The Louvre
Name: The Louvre Museum or just plain old Louvre, it was briefly renamed Musée Napoléon during the Emperor's reign from 1804-1815.
Age: The Louvre opened in August 1793 with an exhibition of 537 paintings. It's housed inside the much older Louvre Palace, built in the late 12th Century.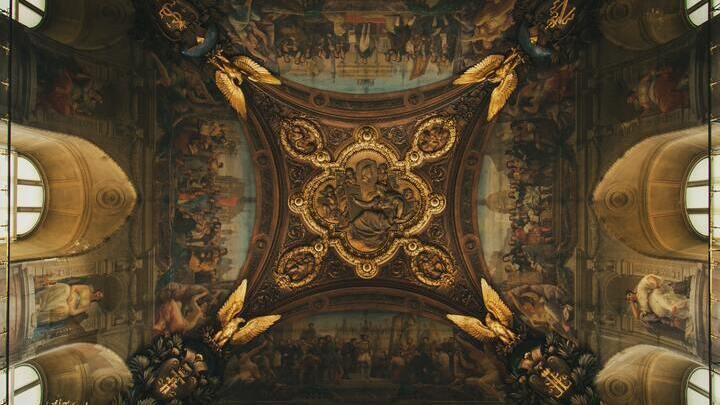 The Louvre in Brief: You'll recognize the Louvre from the distinctive glass pyramid in its main courtyard – one of Paris's most coveted selfie spots. Inside this former, near-1,000-year-old palace, a vast, multi-level labyrinth of galleries, corridors and stairways awaits. It's here that you can experience some of the world's most iconic works of art up close. We're talking the Mona Lisa, the Venus de Milo, and the Winged Victory of Samothrace. And that's just for starters. There are around 35,000-40,000 pieces on display here at any one time, running the gamut from millennia-old civilizations to Coptic art, medieval Islamic silverware and French decorative arts. In other words, pretty much the entire history of humanity's artistic endeavors. Yes, it really is that special.
The Louvre in Numbers
Size:

It's the largest museum on Earth, at an epic 652,300 square feet (60,600 square meters). Stretched end to end, the many levels of the Louvre are about eight miles long!  

Number of artworks:

616,000 in the collection, with around 35,000 on display at one time.

Visitors:

7.8 million annually, making it by some margin the most-visited art museum on the planet.
Pros and Cons of The Louvre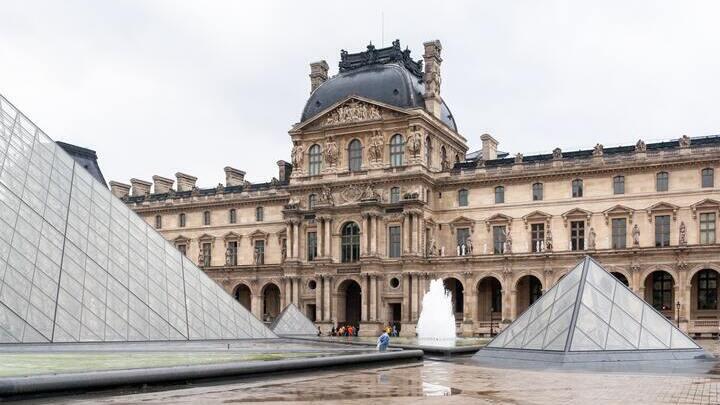 Pros
View some of the most important art in the history of our fair planet, including priceless artistic antiquities and masterpieces by the likes of Caravaggio, Picasso, da Vinci, Michelangelo and Raphael.

This former royal palace gives a fine insight into how the other half liv

e. Check out Napoleon III's personal apartments in the Richelieu wing, including ludicrously lavish state dining rooms and a gilded drawing room in the classic 18th-century rococo style.

The signature 'Mont Blanc' fancy in the Louvre's

Café Richelieu Angelina

is a work of art in itself, all meringue, whipped cream, chocolate shavings and pure decadent pleasure.
Cons
The Louvre can be a little overwhelming: it's very, very busy and it's very, very big. In fact it's estimated that it would take one person around 200 days to view all the art on display.

With great popularity comes very long queues. Expect to wait in line for some time before gaining entry. Oh, and watch out for pickpockets!

While you'll be keen to pay homage to the museum's power trio of enigmatic ladies – that's the

Mona Lisa

, the

Venus de Milo

, and the

Winged Victory of Samothrace

to you – you won't be alone. Be prepared to stand on tiptoes to catch a glimpse of these icons over the sea of heads.
Next up…
Musée d'Orsay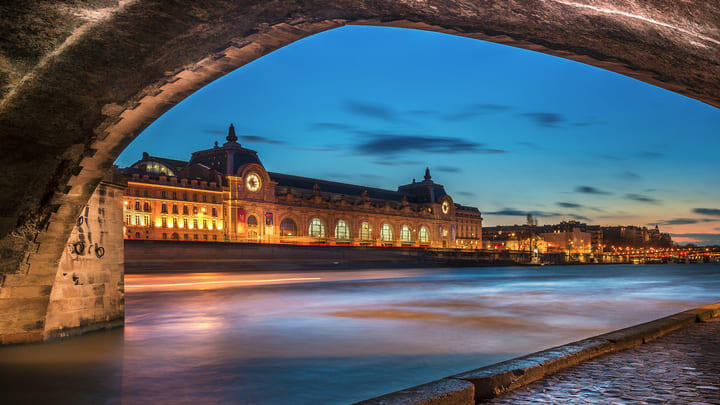 Name: Musée d'Orsay.
Age: A mere baby to the Louvre's elder statesman, the Musée d'Orsay opened in 1986 inside the former Gare d'Orsay, a Beaux-Arts turn-of-the-century railway station.
In Brief: Set just across the Seine from the Louvre, the relatively bitesize Musée d'Orsay still packs a quite incredible punch. That's largely down to its superior Beaux-Arts architecture and frankly astonishing collection of Impressionist and post-Impressionist art; the largest collection of its kind in the world, in fact. Here's where you can see – among other world-famous works – van Gogh's mesmerizing Starry Night over the Rhône and Self Portrait (the greatest selfie ever?), plus Whistler's Mother, several Monet masterpieces (including one from his Water Lilies series), and several of Toulouse-Lautrec's Moulin Rouge-inspired paintings. Then there's Manet, Renoir, Degas, Pissarro, Rodin, Gaugin, Cézanne and, well, the list goes on and on. Go for the 3,000-or-so paintings and sculptures on display; stay for the fifth-floor café's huge station-clock window and its exhilarating views over the Seine to the Louvre and Sacré-Cœur Basilica.
The Musée d'Orsay in Numbers
Size:

pretty massive (it used to be a train station, remember?) at 574 feet long and 246 feet wide. It also contains 12,000 tons of metal – that's even more than the Eiffel Tower!

Number of artworks:

There are around 3,000 paintings, sculptures and decorative arts on display at any one time.

Visitors:

3.3 million annually.
Pros and Cons of The Musée d'Orsay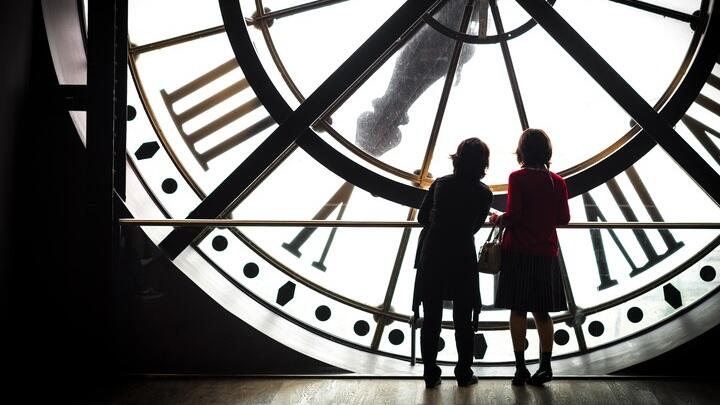 Pros
If French art and sculpture is your thing – particularly the work of the Impressionists and post-Impressionists – you'll be in clover here, where highlights include iconic pieces by van Gogh, Manet, Monet, Renoir and Rodin.

The original architecture of the Gare d'Orsay is nearly as much of a draw as the art itself. Don't miss the original station clock which keeps time over the main gallery.

The museum's relatively modest collection makes it a great option if you simply don't have time for The Louvre.
Cons
Musée d'Orsay isn't far behind The Louvre in terms of popularity but it is

much

smaller. So expect significant crowds and long lines here, too.
The Louvre or Musee d'Orsay: Which is Better?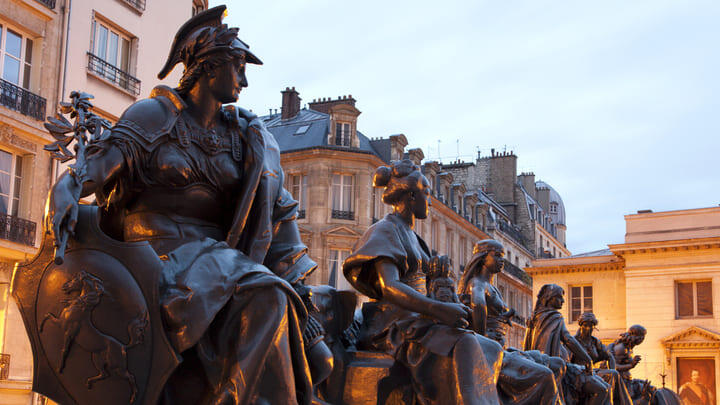 Put 20 historians, art critics, architects and tourism experts in a room and they'd likely be arguing about this till kingdom come. The truth is that both the Louvre and Musée d'Orsay are among the planet's undisputed art behemoths, each with its own unique selling points. For sheer range and breadth that covers the entire history of art from ancient civilizations to the 19th Century, the Louvre's collection is near-impossible to match. A museum that can boast Hellenistic statuary, an ancient Egyptian sphinx and the Mona Lisa is not to be sniffed at. If, however, you're an aficionado of modern French painting, sculpture and turn-of-the-century architecture and, crucially, have less time on your hands, then it's the excellent Musée d'Orsay every time.
In town for a few days? Buy a 4- or 6-day Paris Pass and you won't have to pick a favorite. The pass gets you entry to dozens of Paris attractions – including both the Louvre and Musée d'Orsay – for one money-saving price.