Combine culinary excellence with France's rich history at Paris' oldest restaurants.
As home to some of the world's best restaurants, it's no surprise that travellers flock to Paris for a taste of authentic French dining. For centuries, Parisian restaurants have been at the forefront of culinary innovation and some of the oldest establishments are still open - see what they are below.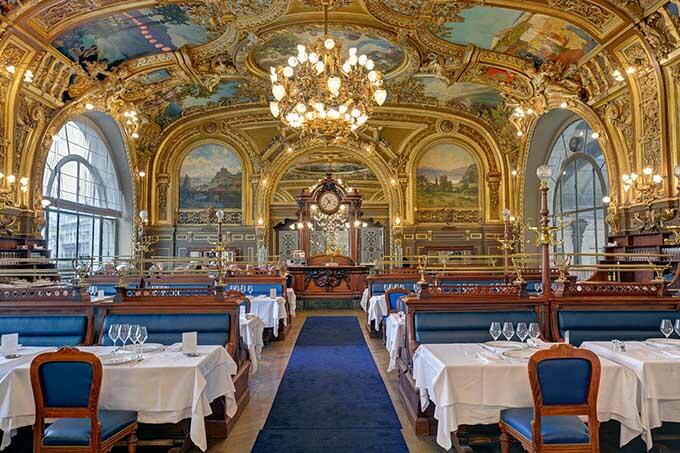 Image via Le Train Bleu facebook
Le Train Bleu
Forget the Parisian underground and embark on a completely different kind of train journey at Le Train Bleu. Built in the Gare de Lyon train station in 1901, this restaurant was designed to look nothing short of grandiose with chandeliers, brilliant arched windows and beautiful paintings filling the space. Serving classic French food, it has been frequented by many famous faces including Coco Chanel and Salvador Dali.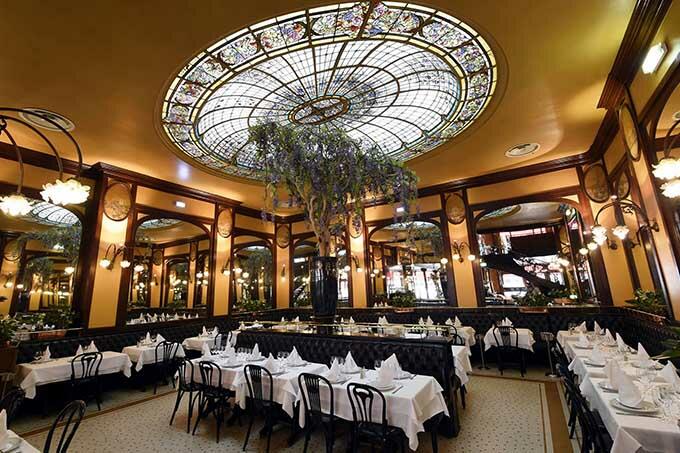 Image via Bofinger facebook
Bofinger
This traditional brasserie is one of the most beautiful restaurants in Paris with a breathtaking stained glass ceiling and delicate Belle-Époque details. Opened in 1864 in the heart of a Parisian neighbourhood then-dominated by Alsatians who had moved to the capital, the cuisine is heavily influenced by Alsace tastes and is well beloved for its foie gras.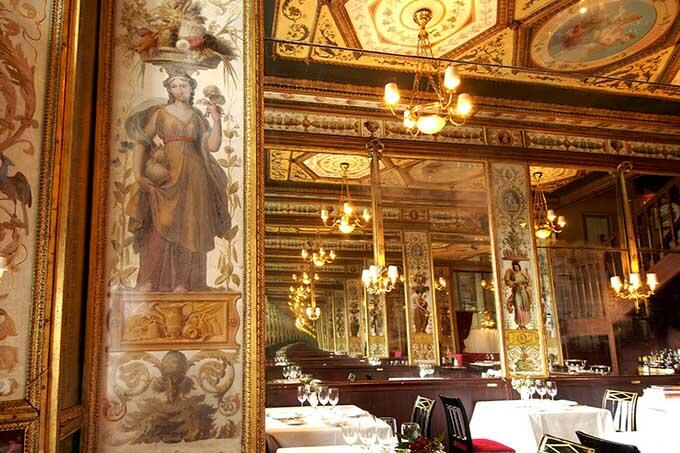 Image via Le Grand Véfour facebook
Le Grand Véfour
Bask in the presence of some of Paris' most famous historical and cultural figures, including Victor Hugo, Humboldt and Simone de Beauvoir. Originally established in 1784, the restaurant continues to channel the opulent beauty of old French architecture with hand-painted pillars, chandeliers and more. Perfect for a spot of fine dining, this Michelin starred restaurant should be on every culinary critic's list.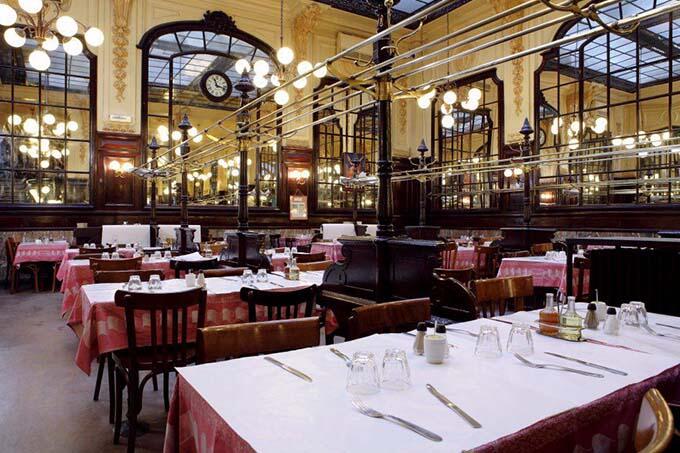 Image via Bouillon Chartier facebook
Bouillon Chartier
Not all of Paris' oldest restaurants are fine dining establishments - the down to earth Bouillon Chartier has been serving affordable French comfort food (think stew, vegetable soup and more) for over a hundred years. The restaurant opened its doors in 1896 and has served over 50 million dishes to both hungry tourists and locals, with a line that regularly spills out onto the pavement. With a gorgeous historically listed dining room, the art deco touches add a richness of character to the establishment.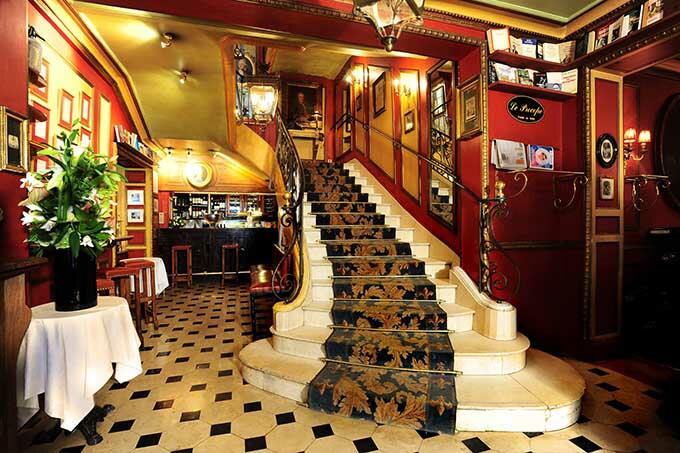 Image via Le Procope facebook
Le Procope
This 1686 restaurant is steeped in history and patrons only have to look a little more closely at the design and decor for a glimpse into the 17th and 18th century. With famous diners such as Napoleon Bonaparte (whose hat is on display) and Voltaire gracing its tables, Le Procope continues to serve classic French fare