You're set to spend three days in belle Paris. But before you pack your bags and board a flight, have you given any thought about how you want to spend your time? Most often there are two types of travellers: those who plan their schedules well in advance, and those who make it up as they go along. In any case, since Paris has an abundance of things to see and do, we've narrowed it down into a list of suggestions. Let's get started on your '3 Day Paris Itinerary'.
Day One 
OK, so it's 'Day One' in Paris.  Maybe you've just checked into your hotel, or are suffering from some serious jet lag? Either way, travelling can be exhausting. So maybe it's best to start your first day the Parisian way! The operative word being: relax.
Not just for the rich and famous, a chauffeured tour of Paris in a classic 2CV Citroën is surprisingly affordable and well worth it! Take a seat in a classic French car, relax,  and let the knowledgeable staff at 4 Roues Sur 1 Parapluie show you some of Paris' most famous landmarks. It is possibly one of the chicest and fun ways to find your bearings. Also, after your tour, you'll have a better idea of what neighbourhoods you'd like to explore. In essence, it's a win-win situation! 
Your chauffeur/guide will pick you up at any location within Paris, as long as you specify in advance! 
Address: 22 Rue Bernard Dimey, 75018, PARIS
Hours of Operation:
Monday - Saturday- 9:00 a.m. - 7:00 p.m.
Ticket price: starting at 32€ per person
Book using your Paris Pass code to receive a 15% discount!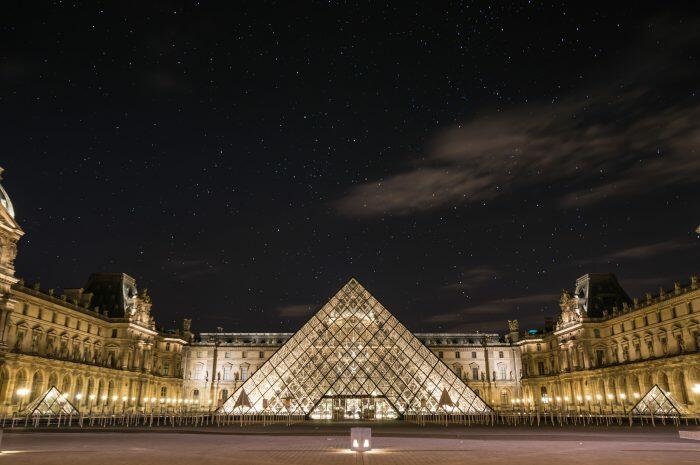 Without a doubt, the Louvre is one of the world's most iconic museums. For many, it's on their list of 'must-see' places in Paris. Once a Medieval fortress, then a royal residence, the Louvre was first opened to the public in 1793. Although the palace's whopping 72,735 square meters (782,910 square feet) might seem daunting, we have the utmost confidence in you! Also, one good thing to keep in mind before your visit is that you do not have to see it all.
Beforehand, we recommend taking a look at the Museum Map to make better use of your time. Making a strategic plan of 'greatest hits' you want to see can help a lot. However, we know that there are lots of people who like to lose themselves wandering amidst all of the masterpieces, and that's perfectly OK as well! After leaving the Louvre, we hope that you reward yourself and celebrate your first day in Paris with a fabulous French meal. 
Hot tip- If you are looking for a place to recuperate and dine after braving the Louvre, Le Fumoir is definitely a local favourite. Conveniently, the restaurant is located just outside the Louvre, and right near the Louvre -Rivoli metro entrance.
Address: Rue de Rivoli, 75001, PARIS
Hours of Operation:
Monday- 9:00 a.m. - 6:00 p.m.
Tuesday- CLOSED
Wednesday- 9:00 a.m. - 9:45 p.m.
Thursday- 9:00 a.m. - 6:00 p.m.
Friday- 9:00 a.m. - 9:45 p.m.
Saturday- 9:00 a.m. - 6:00 p.m.
Sunday- 9:00 a.m. - 6:00 p.m.
Ticket price:
Online- 17€
Tickets purchased at the Museum- 15€
Your Paris Pass includes free skip the ticket line entry into the Louvre!
Day Two 
Your second day in Paris has dawned, and you've already seen the major sites, as well as the jaw-dropping works of art at the Louvre. Yes, be proud of yourself, you're starting to get the hang of Paris! After eating the almost obligatory French baked goods in the morning, maybe it's time for something a little more interactive?
Fat Tire Tours has been rolling in Paris since 1999. They offer fun, active and unique tours in Paris' most popular neighbourhoods. Not comfortable bicycling in a major city? There's security in numbers! Besides, their tours aren't too heavy on history, the guides keep it lively and interesting, and they cycle at a leisurely pace. Also, Fat Tire has morning, afternoon, and night tours to choose from. As most of the rides are at least three hours long, they include a meal or snack break along the way.
Address: 24 Rue Edgar Faure, 75015, PARIS
Hours of Operation:
Monday - Sunday- 9:00 a.m. - 3:00 p.m.
Ticket price: starting at 34€
Save 15% with your Paris Pass! 
Auguste Rodin's 'The Thinker' is one of the world's most instantly recognisable sculptures. Rodin is one of the few artists to achieve international renown during his lifetime. A precursor to modern sculpture, his work is known for its sensuality and realism. The Rodin Museum in Paris is housed in the sculptor's former studio, at his behest. As the Museum is smaller, it does have a more intimate and inviting atmosphere. Also, their gardens are lovely! Visitors can while away the hours amidst the roses and outdoor sculptures.
Address: 77 Rue de Varenne, 75007, PARIS
Hours of Operation:
Tuesday - Sunday- 10:00 a.m. - 6:30 p.m.
Ticket price: 12€
Free Entry with the Paris Pass!
We will never tire of recommending the Seine Cruise, as Paris at night is a sight to behold. Bateaux Parisiens offers one-hour cruises, complete with audioguides, should you want to learn more about the history of the monuments you are cruising on by. Also, did you know that every evening after sundown the Eiffel Tower lights up? The bursts of light last for five minutes, on the hour, until 1:00 a.m. As it will be visible from your boat, you'll certainly be able to capture the light show on film.
Address: Port de La Bourdonnais, 75007, PARIS
Hours of Operation:
April - September
-10:00 a.m. - 10:30 p.m. 
-Departs every 30 minutes
October - March 
-10:30 a.m. - 10:00 p.m.
-Departs every hour 
Ticket price: starting at 15€
Free 1 Hour River Cruise with the Paris Pass!
Day Three
Félicitations! You've made it to the last day of our '3 Day Paris Itinerary'. Perhaps Champagne is in order later on in the evening? For your final (but not forever we hope) day in Paris, we have something a little different in mind. Montmartre is almost a city onto itself. In fact, it once was. Known for its nightlife, Basilica, and artistic legacy, it is definitely worth the trek up the hill!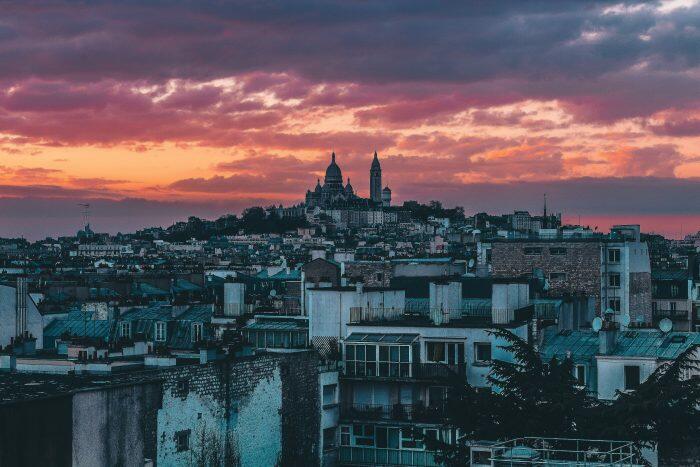 Follow your guide on a journey through the history of one of the most unique parts of Paris. The two-hour walking tour begins near the famed cabaret, the Moulin Rouge. You will also discover Montmartre's sole surviving vineyard, Sacré-Cœur Basilica, as well as the artist's square at Place du Tertre. In addition, your guide will fill you in on where to buy local French delicacies. Magnifique!
Enjoy this tour free with the Paris Pass.
The Salvador Dali Museum in Paris is conveniently located just a stone's throw away from the artist's square at Place du Tertre. As the largest exhibitor of Dali's works in France, the Museum offers a glimpse into the beautifully strange mind of the seminal Surrealist artist. Their collection includes over 300 pieces of art in varying mediums. Also, they often host temporary exhibitions showcasing modern artists.
Address: 11 Rue Poulbot, 75018, PARIS
Hours of Operation:
Monday -Sunday- 10:00 a.m. - 6:30 p.m.
Ticket price: 12€
Get free entry with the Paris Pass.
Since it's the last evening of your stay in Paris, why not live it up a little? Enjoy the ritz and glamour of a show at the Lido, located on the glittering Champs-Élysées. Since the cabaret's debut in 1946, audience's have been wowed by the elaborate costumes and dance numbers. In addition, they also offer 'dinner, drinks and a show' packages. Their show, 'Ode to Paris', is a dazzling tribute to the City of Lights. What better way to end your '3 Day Paris Itinerary'? Santé!
Address: 116 Av. des Champs-Élysées, 75008, PARIS
Hours of Operation:
Monday - Sunday- 7:00 p.m. - 2:00 a.m.
Ticket price: starting at 67,50€
We hope that you enjoyed your '3 Day Paris Itinerary' and that you will, of course, come back soon! For everything to do with Paris, stay tuned...