The City of Lights is one of the world's top tourist destinations, and it's not difficult to understand why. Though many would like to while away their days in a Parisian daydream, sometimes one day is all you have. In the latter case, is it possible to have your cake and eat it too? We're happy to tell you it is. Follow our 1 Day Paris Itinerary to maximise your time in Paris.
So, you're starting your first day in belle Paris! After a leisurely breakfast, including a freshly-baked croissant and espresso, get your day started early to avoid the queues. If your time is limited, Big Bus Paris is by far one of the best ways to see the most attractions while relaxing at the same time. Also, you can leave the tour and rejoin it again at your leisure. Just remember to check out the stops, so you know where to disembark and embark again.
Start your day with the Big Bus Tour at any of the following locations and tour stops: the Eiffel Tower, Champs de Mars, Opera Garnier, Louvre-Pyramide, Louvre-Ponts des Arts, Notre Dame, Orsay Museum, Champs-Elysées, Grand Palais and Trocadéro.
Office Address: 11 Avenue de l'Opéra, 75001, PARIS
Hours of Operation:
Monday - Sunday- 9:00 a.m. - 7:00 p.m
Ticket price: starting at 35,10€
Enjoy a Free One Day 'Hop On Hop Off Tour' with the Paris Pass!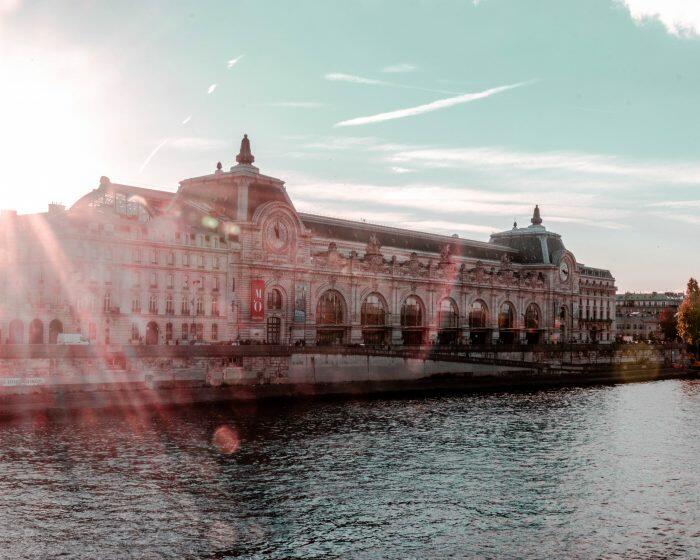 'Hop off' at the Orsay Museum. The impressive structure houses one of the world's largest collections of Impressionist and Post-Impressionist art. As one of Paris' crowning jewels, this former train station is undoubtedly a must-see. You can also enjoy skip-the-ticket-line entry at this attraction. This means you can bypass the ticket queue and head straight to security then into the attraction itself.
After taking in all of the marvellous art and culture, you certainly deserve a break! Luckily, the Orsay Museum also has a fabulous restaurant, complete with a stunning view of the Seine. In fact, the restaurant was once a hotel, and its original splendour is still preserved. Their menu options are influenced by traditional French cuisine, and they offer meal combos as well. In addition, Chef Yann Landureau adds a creative culinary touch reflecting the Museum's events. Definitely an experience to be savoured! 
Address: 1 Rue de la Légion d'Honneur, 75007, PARIS
Hours of Operation:
Tuesday - Sunday- 9:30 a.m. - 6:30 p.m.
*Open until 9:45 p.m. on Thursdays
Ticket price: 14€
Free Entry with the Paris Pass!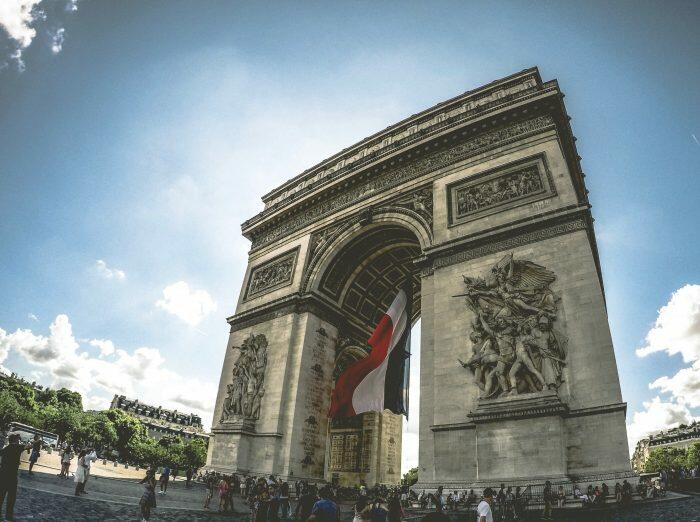 After lunch, head back aboard the Bus Tour. This time, the destination is the iconic Champs-Elysées, one of Paris' most chic avenues. Home to luxurious restaurants, boutiques, and flagship stores, the Champs-Elysées is also where many official events in France take place. Translated as 'Elysian fields', the significance harkens back to the warrior's paradise in Greece Mythology. Notably, Napoleon I commissioned the Arc de Triomphe in 1806. However, he did not live to see it's completion. The Arch was inaugurated in 1836 as a monument to French soldiers who perished in battle. At the base of the Arc de Triomphe lies the tomb of the Unknown Soldier and the Eternal Flame of Remembrance. Every evening the flame is rekindled at 6:30 p.m.
The roundabout encircling the Arc de Triomphe is both legendary and hectic. Please use the underground tunnel to access the monument. It may seem daunting, but the climb up the stairs is well worth the effort. Be prepared to have one of the most amazing views of Paris! 
Address: Place Charles de Gaulle, 75008, PARIS
Hours of Operation: 
January 2 - March 31
Daily- 10:00 a.m. - 10:30 p.m.
April 1 - September 30
Daily- 10:00 a.m. - 11:00 a.m.
October 1 - December 31 
Daily- 10:00 a.m. - 10:30 p.m.
Ticket price: 13€
Free Entry with the Paris Pass!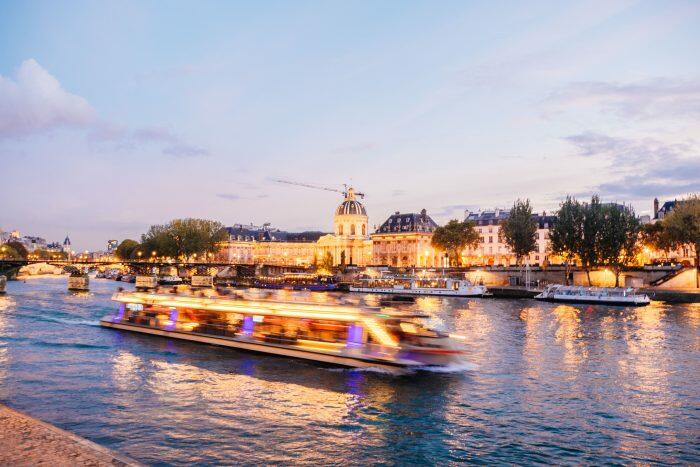 By now, you've seen Paris from the top of the Arc de Triomphe. And from a double-decker bus. How about seeing it from the water? Enjoy a cruise to complement your sightseeing experience, aboard Bateaux Parisiens. While cruising the Seine you can also learn about Paris' history with audio guides available in 13 languages. In addition, your Paris Paris includes a complimentary one hour cruise - what's not to like? Also, the Bateaux Parisiens provides lunch and dinner cruises, so consider staying aboard as dusk settles. Evenings in the City of Lights are absolutely magical! All of the monuments light up and the city positively sparkles, making Paris even more picturesque. 
Address: Port de La Bourdonnais, 75007, PARIS
Hours of Operation:
April - September
-10:00 a.m. - 10:30 p.m. 
-Departs every 30 minutes
October - March 
-10:30 a.m. - 10:00 p.m.
-Departs every hour 
Ticket price: starting at 15€
Free Hour Long Cruise with the Paris Pass!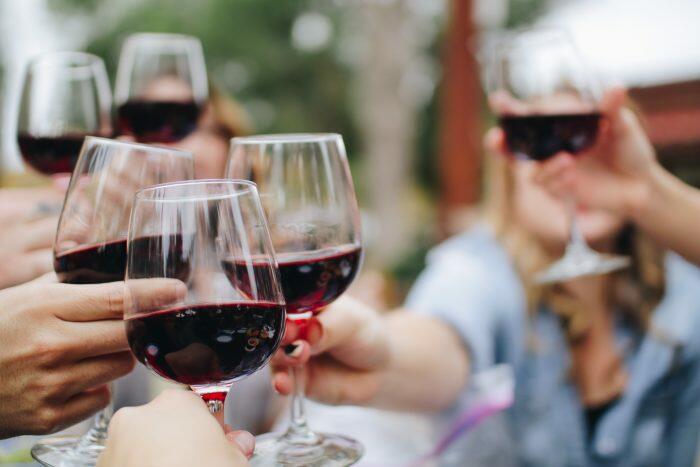 After an action-packed day, perhaps you'd care to unwind with a delicious meal paired with excellent French wines? The Ô Chateau Wine Bar offers casual wine and Champagne tastings as well as classes and tours. In addition, they have a varied selection of over 50 options to purchase wine by the glass, if you would like to take your own wine tour. Their cuisine is classic French-styled, with cheeses and charcuteries that will complement your dining experience. Congratulations, you've finished the '1 Day Paris Itinerary' in style. La vie est belle! 
Address: 68 Rue Jean-Jacques Rousseau, 75001, PARIS 
Hours of Operation:
Monday - Saturday- 4:00 p.m. - 12:00 a.m.
All Paris Pass holders receive a 10% discount!
To really make the most of your time in Paris, pick up your Paris Pass now.